New Issue of the Jewish Quarterly Review: Winter 2021
March 31, 2021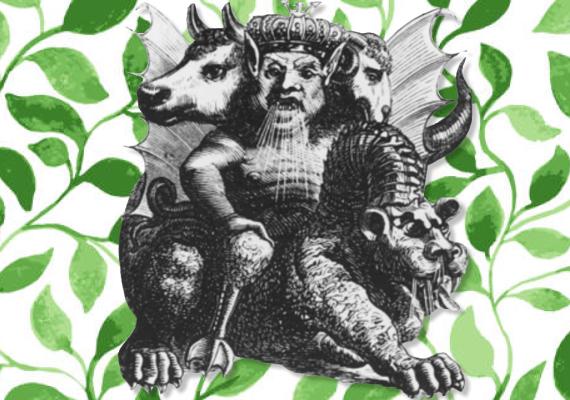 JQR 111.1 is now available, online* and in print. 
In this issue:
In the latest installment of our epistles notes, Elżbieta Kossewska dives into the ongoing correspondence between David Lazer, Israeli editor and literary scholar, and Marc Chagall in the 1950s–70s, focusing on Chagall's complex feelings about Israel.
Yehonatan Wormser examines the influence of German grammatical theory on how Moses Mendelssohn and Judah Leib ben Ze'ev conceptualized Hebrew grammar at the beginning of the Jewish enlightenment.
Reuven Kiperwasser unravels the redaction history of the famous talmudic passage (bGit 68b) that gathers tales about King Solomon and a demon usurper.
Shlomo Sela sheds light on the role of Hagin le Juif in the renewal of interest in Abraham Ibn Ezra's astrological works in the Latin West in the late thirteenth century.
Miriam Goldstein traces a genealogy of the polemical anti-Christian narrative Toledot Yeshu to the classical Islamic period, focusing on the so-called "Helene" version, written in Judeo-Arabic around the ninth or tenth century.
Avi-Ram Tzoreff reads the WWI-era political commentaries of Yehoshua Radler-Feldman, revealing a unique cultural position that integrated pacifist-feminist philosophy with theological views of the Jewish feminine and anticolonial criticism. He advocated ways that Jewish life in Palestine might free itself from replicating the models of European nations.
Magdalena Ruta presents the WWII memoir of the Polish-Yiddish writer Avrom Zak, who survived the war in the Soviet Union, showing how his experience differed from that of Polish Gulag prisoners whose memoirs are better known.
Check back here for related content over the next few months. 
*The most recent four years of JQR are distributed online to subscribers by Project Muse.
As always, see jqr.pennpress.org to subscribe and get access to all 130 years of JQR content.