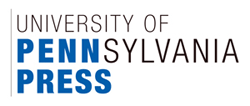 Each fellowship year results in a volume edited by one or more fellows, and these volumes become state of the question resources, presenting important research and framing the field's most pressing questions. Since 2003 these volumes have been published as part of a series that we publish with the Penn Press, called Jewish Cultures and Contexts. The first three volumes in the fellowship series were published by Yale University Press.
2014–15: Wissenschaft
Anne O. Albert, Noah S. Gerber, and Michael A. Meyer, eds.
Frontiers of Jewish Scholarship: Expanding Origins, Transcending Borders (2022)
2013–14: Early Modernity
Francesca Bregoli and David B. Ruderman, eds.
Connecting Histories: Jews and Their Others in Early Modern Europe (2019)
2012–13: 13th Century
Elisheva Baumgarten, Ruth Mazo Karras, and Katelyn Mesler, eds.
Entangled Histories: Knowledge, Authority, and Jewish Culture in the Thirteenth Century (2016)
2011–12: Travel
Joshua Levinson and Orit Bashkin, eds.
Jews and Journeys: Travel and the Performance of Jewish Identity (2021)
2009–10: Secularism
Ari Joskowicz and Ethan B. Katz, eds.
Secularism in Question: Jews and Judaism in Modern Times (2015)
2008–09: Commerce & Culture
Rebecca Kobrin and Adam Teller, eds.
Purchasing Power: The Economics of Modern Jewish History (2015)
2007–08: Late Antiquity
Natalie B. Dohrmann and Annette Yoshiko Reed, eds.
Jews, Christians, and the Roman Empire: The Poetics of Power in Late Antiquity (2013)
2006–07: Premodern Islam
David M. Freidenreich and Miriam Goldstein, eds.
Beyond Religious Borders: Interaction and Intellectual Exchange in the Medieval Islamic World (2011)
2005–06: The Book
Joseph R. Hacker and Adam Shear, eds.
The Hebrew Book in Early Modern Italy (2011)
2004–05: Modern Literature
Sheila E. Jelen, Michael P. Kramer, and L. Scott Lerner, eds.
Modern Jewish Literatures: Intersections and Boundaries (2010)
2003–04: Anthropology & History
Ra'anan S. Boustan, Oren Kosansky, and Marina Rustow, eds.
Jewish Studies at the Crossroads of Anthropology and History: Authority, Diaspora, Tradition (2011)
2002–03: Eastern Europe
Benjamin Nathans and Gabriella Safran, eds.
Culture Front: Representing Jews in Eastern Europe (2008)
2001–02: Biblical Exegesis
Natalie B. Dohrmann and David Stern, eds.
Jewish Biblical Interpretation and Cultural Exchange: Comparative Exegesis in Context (2008)
2000–01: The Arts
Barbara Kirshenblatt-Gimblett and Jonathan Karp, eds.
The Art of Being Jewish in Modern Times (2007)
1999–2000: Christian Hebraism
Allison P. Coudert and Jeffrey S. Shoulson, eds.
Hebraica Veritas? Christian Hebraists and the Study of Judaism in Early Modern Europe (2004)
1998–99: Poetry/Enlightenment
Ross Brann and Adam Sutcliffe, eds.
Renewing the Past, Reconfiguring Jewish Culture: From al-Andalus to the Haskalah (2003)
1996–97: Israel/America
Deborah Dash Moore and S. Ilan Troen, eds.
Divergent Jewish Cultures: Israel and America (Yale 2001)
1995–96: Transmission
Yaakov Elman and Israel Gershoni, eds.
Transmitting Jewish Traditions: Orality, Textuality, and Cultural Diffusion (Yale 2000)
1994–95: Historiography
David N. Myers and David B. Ruderman, eds.
The Jewish Past Revisited: Reflections on Modern Jewish Historians (Yale 1998)