New Issue of the Jewish Quarterly Review: Summer 2020
August 25, 2020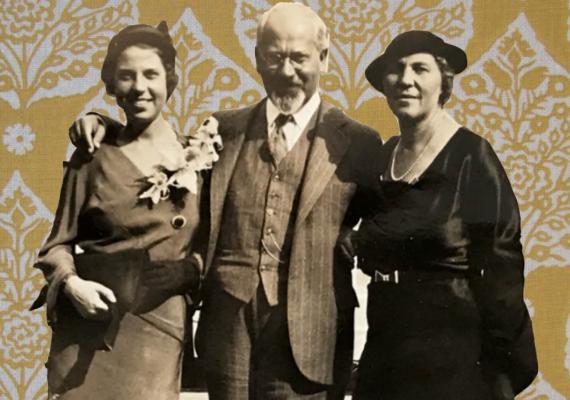 JQR 110.3 is now available, online* and in print. 
In this issue:
Moshe Simon-Shoshan shows how Rashi's story about the death and downfall of a woman named Beruriah attests to the rabbis' own anxieties about the place of women in halakhah.
William C. McDonald sheds light on the strange and fictitious history of ancient Jewish rulers of Austria as related in a fourteenth-century chronicle.
Uri Safrai and Eliezer Baumgarten make sense of several kabbalistic treatments of the wedding canopy that appeared in pictorial form over the course the sixteenth century.
Anna Elena Torres guides us through a fascinating close reading of the Soviet Yiddish poet Peretz Markish's riveting eighty-page anarchist poem Der fertsikyeriker man (The Man of Forty).
Daniel M. Herskowitz examines how the troubled relationship between the philosophers Edmund Husserl and Martin Heidegger has been imagined, retold, and deployed in Jewish contexts.
Ofer Ashkenazi and Guy Miron exhume German Jewish reflections on vacationing during the Third Reich, revealing a rich textual and photographic discourse on their bourgeois identity.
Ilil Baum demonstrates that the work of the Catalan philosopher Ramon Llull was read by Sephardic Jews around the time of their expulsion from Spain, and contextualizes such Jewish Lullism socioculturally.
In our Epistles series, Sharon Ann Musher highlights an exchange of lively letters between Mordecai Kaplan and his daughter Hadassah during the young woman's year abroad in Israel.
Check back here for more content related to these essays in the next few months.
*The most recent four years of JQR are distributed online to subscribers by Project Muse.
As always, see jqr.pennpress.org to subscribe and get access to all 110 years of JQR content.
Image: (Left to right) Hadassah Kaplan, Mordecai M. Kaplan, and Lena Kaplan aboard the Exochorda in New York prior to Hadassah's departure to Jaffa, Palestine, September 24, 1932, private collection.