New Issue of the Jewish Quarterly Review: Spring 2022
May 26, 2022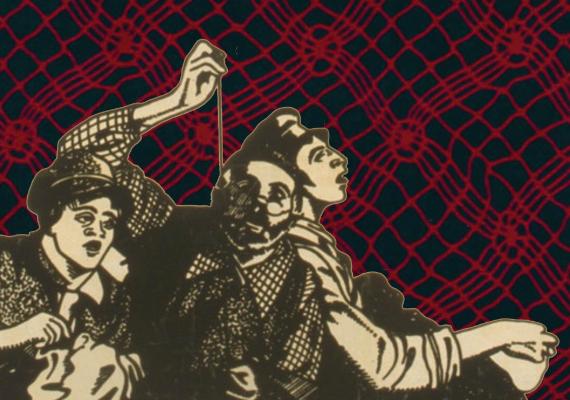 JQR 112.2 is now available, online* and in print. 
In this issue:
JQR delves into the state of Eastern European Jewish studies. Marcin Wodziński heads up the special section with a quantitative bibliometric study, arguing that publications in the field are not proportional to Eastern Europe's demographic, sociopolitical, or cultural position in Jewish history.
Next, a forum edited by David Myers explores notable figures and themes in the study of Jewish Eastern Europe. It features Israel Bartal on Dubnov, Ellie Schainker and Benjamin Nathans on notable scholar-archivist-activists, Geneviève Zubrzycki on the reception of Jan Gross's Neighbors, Erica Lehrer on the materiality of place, Natalia Aleksiun on Holocaust studies as Jewish studies, ChaeRan Freeze on critical love studies, and Wojciech Tworek on Hasidism studies.
Beyond Eastern Europe, a full complement of articles spans Jewish history:
Moshe Simon-Shoshan performs a close reading of one story in the Babylonian Talmud, revealing its accomplished narrative art and suggesting that it is part of a body of stories that challenge the Bavli's dominant discourse and values.
Nimrod Zinger explores the role of the Jewish midwife in eighteenth-century Germany through research in the little-studied memorbikher literature of the era. This article is free to access without a subscription for the first six months.
David Guedj offers a new perspective on modernity in Morocco and western Algeria in the beginning of the twentieth century through readings of sections of newspapers written by and for children and youth.
In a short scholarly note, Joel Binder and Mordechai Weintraub map the history of a particular reference sign commonly used in Hebrew manuscripts in the tenth through eighteenth centuries.
Check back here for related content coming soon.
 *The most recent four years of JQR are distributed online to subscribers through Project Muse.
As always, see jqr.pennpress.org to subscribe and get access to all 130 years of JQR content.