New Issue of the Jewish Quarterly Review: Winter 2020
February 7, 2020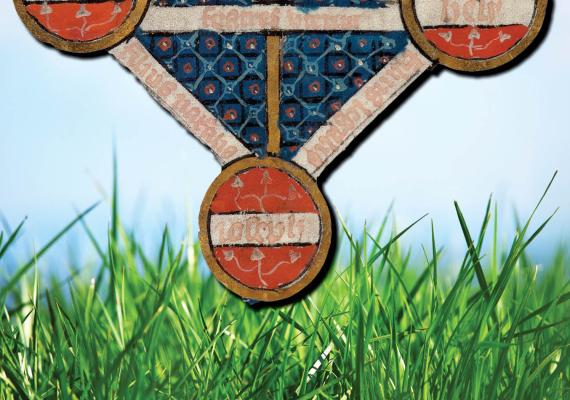 Update: this issue is free online without a subscription through June 30, 2020.
JQR 110.1 is now available, online* and in print. 
In this issue:
Daniel Reifman uses semiotic theory to account for the fact that legal rationales play a relatively peripheral role in the construction of rabbinic legal discourse.
J. H. (Yossi) Chajes reflects on the place of diagrams in Kabbalah: from their intended functions and epistemological status to the ways in which they were to be used, performed, or "thought with."
Edwin Seroussi examines how complex Jewish identities were performed in late Wilhelmine Germany, through the lens of a songster published by the Zionist-leaning youth movement Jung Juda.
Alan Levenson deconstructs a persistent distinction between Hebrews and Hellenes, the Bible and Homer, Athens and Jerusalem, with reference to the work of two nineteenth-century critics.
Paul Nahme reads Bruno Bauch to suggest that a distinctive shift toward racializing antisemitism can be traced in early twentieth-century German philosophy.
Hannah Pollin-Gallay maps changes wrought on the Yiddish language by the experience of atrocity, reflected in dictionaries produced by Holocaust survivors after the war.
Yoram Meital reveals the recent discovery of a trove of medieval manuscripts in a Cairo synagogue, and proposes a plan for the preservation and protection of these treasures—including a copy of a portion of the Bible copied by Zechariah Ben 'Anan in the year 1028. 
Check back here on the JQR Blog for more content related to these essays in the next few months.
*The most recent four years of JQR are distributed online exclusively by Project Muse, where most articles are available to subscribers only. Log in through your home library for institutional access, or see jqr.pennpress.org to subscribe and get access to all JQR content, including four new issues, for just $42/year (discounted rates available).