New Issue of the Jewish Quarterly Review: Fall 2022
November 16, 2022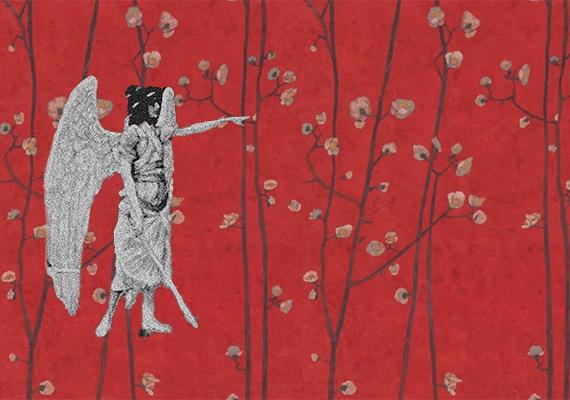 JQR 112.4 is now available, online* and in print. 
In this issue:
Noah Feldman introduces a forum exploring the generative combination of legal theory and Jewish historiography. It features short essays by Natalie Dohrmann on the imprints left on early rabbinic law by the twin pressures of pre-rabbinic Jewish and Roman history, Alexander Kaye on the persistence of exilic legal ideologies in Israeli legal circles, Arye Edrei on Herzog's vision of Israeli law, Suzanne Last Stone on the importance of law's own imagination in legal theory, Jessica Marglin on the global turn, and Nomi Stolzenberg asking just what is Jewish about Jewish legal theory. Feldman's introduction is free to access without a subscription for the next six months on Project Muse.
William Horst argues that the notion that humans were created mortal is a widespread and underappreciated motif in ancient Jewish writings.
Bakinaz Abdalla explains thirteenth-century philosopher Isaac Albalag's skeptical stance on the double truth doctrine and the limitations of the human intellect.
Eric Lawee shows how ridicule was deployed in a campaign against contemporary religious irrationality by the medieval Maimonidean thinker Eleazar Ashkenazi ben Nathan ha-Bavli. 
Rebekka Voß shines a light on culturally creative dialogues between Protestant missionaries and Yiddish writers in eighteenth-century Germany.
Shaul Magid points out "domesticating" trends in contemporary research on Hasidism that strive to draw Hasidic thought toward either traditional Orthodoxy or progressive modernity. Instead he champions the more radical Hasidic postmodernism of Rav Shagar.
Gil Ribak examines the first sustainable Yiddish daily in the world, Yidishes tageblat (New York, 1885–1928) to recover and nuance the messaging surrounding the less-seen Orthodox Yiddish press in America.
Philipp von Wussow introduces and annotates an edition of a 1961 lecture on faith and reason by Alexander Altmann.
*The most recent four years of JQR are distributed online to subscribers exclusively through Project Muse.
As always, see jqr.pennpress.org to subscribe and get access to all 130 years of JQR content.