On Bystanders: Law and the Texture of Indifference in Vichy France
For Current Fellows
Wednesday, March 15, 2023
Katz Center
420 Walnut Street
Philadelphia, PA 19106
At the weekly Ruth Meltzer Seminars, Katz Center fellows share their research in an intellectually rigorous workshop setting. Seminars are limited to fellows and invited guests only.
Image Caption: Pro forma (For the sake of form) by Aleksandr Glukhov. Licensed under Creative Commons Attribution-Share Alike 4.0 International.
Featuring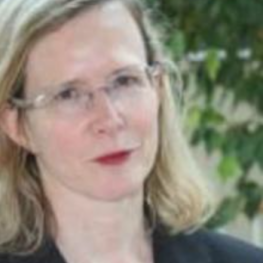 Carolyn J. Dean
Carolyn J. Dean is Charles J. Stille Professor in the Departments of History and French at Yale University. A historian of modern Europe with a focus on the twentieth century, she researches the intersection of ideas and culture. At the Katz Center, she will address the emergence of the "bad Samaritan," or bystander law, in Vichy France and its survival in French postwar law to explore the mostly invisible violence perpetrated against Jews, and as a window more broadly onto the passive injustices (now dubbed "microaggressions") experienced by minority populations under both dictatorship and democracy.
Dean received her PhD from the University of California, Berkeley. She has taught at Yale University, Monash University in Australia, Brown University, Cornell University, Grinnell College, and Northwestern University.
Read more