Halakhah in the Modern World: How Jewish Law Was Rethought and Reworked in Modernity
For the Public
Online
Zoom link to be provided
Password required
$60
Registration Open Now
May 4, May 11, and May 18
Halakhah is often thought to mark the Jewish tradition's continuity within a changing world. And yet, it too was rethought and reworked by Jewish decisors and thinkers across the religious spectrum in response to modernity. This course examines the diverse ways halakhah was reconceived, including as religious ritual, conceptual system, and state law.
Please note: Enrollment is limited. Registration is first come, first served, beginning on March 1. A small number of scholarships are available; please contact Dajana Denes Walters if cost is a barrier.
About Katz Center Mini-Courses
Mini-courses examine special topics in Judaic studies in a setting comparable to a college seminar, taught by international faculty to adult learners online. They are designed to be cumulative and interactive, so registration is for the entire course, not individual meetings, and enrollment is limited.
About the image above: W. H. Matthews, Mazes and Labyrinths: A General Account of their History and Developments (London, 1922), courtesy of PublicDomainReview.org.
Featuring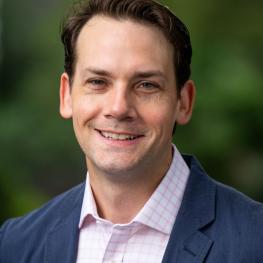 Yonatan Y. Brafman
Yonatan Y. Brafman is assistant professor of modern Judaism in the Department of Religion and a member of the Program in Judaic Studies at Tufts University. His research focuses on the intersection of Jewish thought, Jewish law, and contemporary moral, legal, and political philosophy. At the Katz Center, he will examine the systematicity of Jewish law in the modern period.
Brafman received his PhD in the philosophy of religion and Jewish thought from Columbia University. He has taught in the Department of Religion and Program in Judaic Studies at Princeton University, the Department of Religion at Columbia University, and at the Jewish Theological Seminary of America.
Read more
Cosponsors
We gratefully acknowledge the support of the Klatt Family and the Harry Stern Family Foundation.