"What I Found Surprised Me": Old Wisdom for the New Century
March 22, 2021
Read for yourself the Old Series essays discussed in our anniversary forum.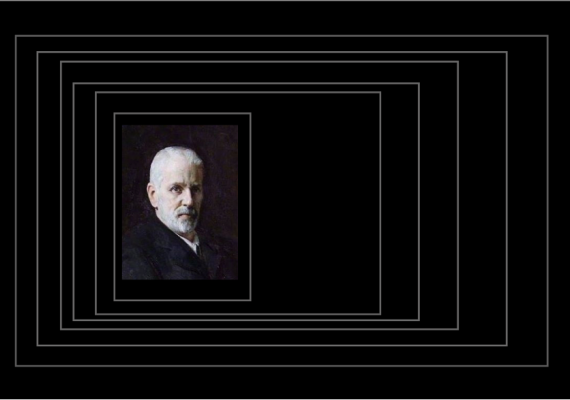 "What I found surprised me." This sentiment, voiced by Benjamin Sommer in his essay on biblical theology, was one shared by all of the essayists in our recent forum marking JQR's 130th anniversary. Six scholars chose essays from our "Old Series," the earliest issues from around the turn of the twentieth century, and used those essays to talk about their own fields today.
Here, we link to the essays our authors found most fascinating so you can read them for yourself. Because of their age, these essays are all in the public domain, free to access.
Krakowski builds her essay on Adolph Neubauer's brief scholarly note, "Elhanan, Son of Shemariah ben Elhanan," in which Neubauer published what may be "the first scholarly edition of a Geniza fragment: two sheets … bearing a partial copy of a letter sent by Sherira b. Ḥananya (ga'on of the Iraqi yeshiva of Pumbedita in the late tenth century) to his loyalist Avraham b. Sahlān in Egypt." Underscoring the journal's leading role in Geniza scholarship, Krakowski shows the complex ways that "that the field's beginnings remain central to its future."
Decter was drawn to what he sees as the productive "instability of the journal's disciplinary and linguistic boundaries" in its earliest numbers. Through a selection of early essays, he describes the impact of an era in which the editors assumed that its readers would be able to read Arabic as Jewish language, opening a range of questions about identity, boundaries, and canon.
Baumgarten, herself a historian of medieval Jewish childhood, was delighted by Solomon Schechter's "The Child in Jewish Literature."  In an age when children, women, and social history were very much marginal interests, Schechter's 1889 essay reminded Baumgarten of "the need to be modest when outlining scholarly 'discoveries,'" even, she says, when our questions move us in new directions. 
Zwiep had fun with the rhetorical feints of the book review—reading behind what appeared to Hirschfeld to be the dusty pedantry of a scholar in his decline to exhume a major scholar's cri de coeur. Contra Hirschfeld, Steinschneider's bibliographies were, according to Zwiep, like the cultures he idealized: "porous and hybrid, not closed and static like the modern nation state he found himself inhabiting."
Marglin reads the political present that animated the scholarship of David Castelli in his only work in English. In the Talmud's movement between particularistic and universalistic ideas of afterlife, Castelli found useful models of "complexity and nuance" that seemed to respond usefully to the dichotomous demands of his own time. As Marglin shows, Jews can and must balance the tradition's deep demands for distinctiveness even as it champions a more politically palatable universalism.
Benjamin Sommer's dive into the archives destabilized the "commonplace that until recently Jews were not interested in biblical theology." He found a range of nuanced and sophisticated essays on biblical theology, descriptive and constructive. Focusing largely on several essays by JQR's cofounder Claude Montefiore, Sommer discovered modern problems and themes echoed in Montefiore, who, he says, "recognize[d]s that the history of ideas moves in more than one direction. Not all biblical critics have caught up to him even today."