The Past is Present in Jewish Studies Scholarship
January 6, 2021
Members of the JQR editorial board muse on the ongoing relevance of our scholarly past.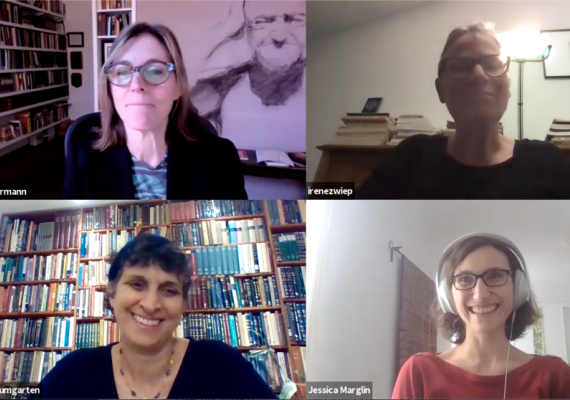 The Jewish Quarterly Review marked its 130th anniversary at the 2020 (virtual) annual meeting of the Association for Jewish Studies.
Coeditor Natalie Dohrmann convened three members of the journal's editorial board, Irene Zwiep (University of Amsterdam), Elisheva Baumgarten (Hebrew University of Jerusalem), and Jessica Marglin (University of Southern California)—all contributors to our recent anniversary forum— to discuss archives, venerating and disrupting the past, and how journals can play a role in shaking up the academic status quo.
Watch the video of their conversation here.