Online Teaching Resources
December 16, 2022
The Katz Center has a trove of lecture videos useful for teaching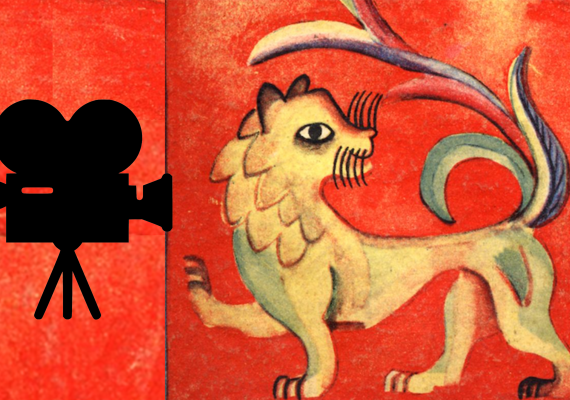 In curating and presenting lectures in Jewish studies to audiences beyond academia, the Katz Center fulfills several aims. One crucial one is to showcase the vibrancy of current research and the inherent interest of the areas of culture and history in which Jewish studies scholars are expert. In an era of diminishing support for humanities scholarship, the warm reception our talks—accessible but not simplified—have received speaks to a real appetite outside of the university for knowledge and ideas at a high level. Another aim is helping to ensure that the produce of scholarly research does not get caught inside a closed circle of interested initiates, but instead can find wider and longer paths of transmission.
In addition to these purposes, our programs' move online, first precipitated by Covid, has revealed another use for such lectures: teaching. We publish most of them online, and increasingly hear from fellow scholars that they find the talks useful for undergraduate learning. From Mira Balberg's masterful, lucid introduction to the Mishnah to Matt Novenson's surprising profile of Jewish messiahs in the time of Jesus, a subset of our public programs serve as explainers, as informative as a textbook but with all the subtlety brought by a specialist in one very particular area. For students more and more accustomed to nontextual and asynchronous modes of learning, these videos can bring effective variety to syllabi. They are a way of setting more scholarly voices and faces before students, humanizing research, and expanding pedagogical styles.
The Canon in Context series is an example. The series frames major codes and compilations of Jewish law from the Mishnah to the modern rabbinic library, one by one, dealing with the shape and content of the works, taking up questions about their author(s) and contexts, and presenting some of the most important new conclusions and debates about them. The series includes speakers who are leaders in their fields: Mira Balberg, Simcha Gross, Shai Secunda, Eve Krakowski, Alyssa Gray, Ted Fram, and Joshua Teplitsky—presenters whom any of us would be thrilled to invite to our classes as a guest lecturer. When watched from beginning to end they give an unparalleled—if capsulized—picture of the development of Jewish law through different genres and contexts over 1,800 years.
This year, the Messiahs and Messianism series, still partially in production, has a similar shape. From the late Roman Empire through the twentieth century, the series looks at four different Jewish figures who were claimed or portrayed as messiahs. Each lecture is a deep look into the conditions and contexts of Jewish life in one time and place, and together, they paint a picture of how messianic ideas and myths have changed and been deployed over time—a picture that is ripe for discussion in a classroom.
Some of our programming is geared toward more advanced students. The programs that we co-present with the Schoenberg Institute for Manuscript Studies, featuring an annual distinguished SIMS-Katz fellow, highlight a very high level of expertise in unlocking the secrets of a handwritten text from the past. These videos can be useful for graduate students whose individual networks are limited.
Finally, there are also programs that are less didactic and more thought-provoking. A few series have highlighted scholars pushing new directions in thinking sparked by intersections of race, racism, Judaism, and religion. A teacher may build a unit around the challenges addressed in these lectures. A student interested in this area—or in any of the areas covered by our diverse lectures—would do well to surf through them much as one would a collection of essays, learning as much from the range of talks as from the one or two into which one decides to delve.