When Jewish Law Meets Modern Economy: Dividing Stock Options in Rabbinical Court Divorce Rulings
For Current Fellows
Katz Center
420 Walnut Street
Philadelphia, PA 19106
At the weekly Ruth Meltzer Seminars, Katz Center fellows share their research in an intellectually rigorous workshop setting. Seminars are limited to fellows and invited guests only.
Featuring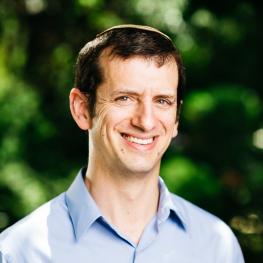 Avishalom Westreich
College of Law and Business, Israel
Avishalom Westreich is an associate professor of Jewish law, family law, and jurisprudence at the College of Law and Business in Ramat Gan, Israel. He is also a research fellow at the Kogod Research Center for Contemporary Jewish Thought at the Shalom Hartman Institute in Jerusalem and an honorary research fellow at the School of Arts, Languages, and Cultures at the University of Manchester. His research focuses on talmudic law, modern family law—mainly marriage, divorce (in particular: the agunah problem), and reproduction—and on the relationships between rabbinical and civil courts in Israel.
Westreich received his PhD in the talmudic laws of tort from Bar-Ilan University. He has taught at the Hebrew University of Jerusalem Faculty of Law, Haifa University Faculty of Law, the Stricks School of Law, and Leo Baeck College in London.
Read more