How Do You Say "Genocide" in Hebrew? The Struggle over Cultural Genocide in the Eichmann Trial
For Current Fellows
Wednesday, March 22, 2023
Katz Center
420 Walnut Street
Philadelphia, PA 19106
At the weekly Ruth Meltzer Seminars, Katz Center fellows share their research in an intellectually rigorous workshop setting. Seminars are limited to fellows and invited guests only.
Featuring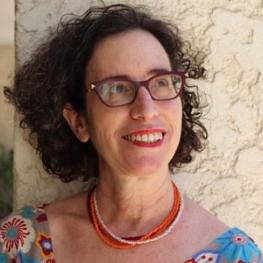 Leora Bilsky
Leora Bilsky is the Benno Gitter Chair in Human Rights and Holocaust Research at the Tel Aviv University Faculty of Law as well as the director of the Minerva Center for Human Rights, also at Tel Aviv University. Her areas of research include law and the Holocaust, transitional justice and the era of the witness, political trials, criminal international law, and feminist legal theory. She is currently working on the history of genocide and cultural restitution.
Bilsky received her JSD from Yale University Law School. She has taught at Tel Aviv University, Toronto University Faculty of Law, Amherst College, and Boston University, and she has served as editor in chief of Mishpatim (Hebrew University Law Review), Plilim, Iyunei Mishpat (Tel-Aviv University Law Review), and Teoria ve-Bikoret.
Read more