#MeToo and American Jewish Life
For the Public
Tuesday, October 20, 2020
Online
Zoom Link to be provided
Password required
Contact:
Dajana Denes Walters
The year 2020 has been a transformative one for American society, but what is it becoming?
Even as the country struggles with a pandemic and massive unemployment, many Americans have at the same time been newly awakened to racial injustice and economic inequality. Much of the change now underway has been tragic; some of it is hopeful; and the combination may yet produce a very different America.
The aim of this online series is to draw on the insights of scholarship to explore the implications of all these changes for American Jews—their role in the changes underway, and/or the stake they have in them as a community. Through presentations by experts from the fields of Jewish Studies, Religious Studies and Political Theory, the series will address the implications for Jews of the #Metoo movement, the continuing struggle against racism, the prospects for freedom of speech, the fight against economic injustice, and the future of America's relationship with Israel.
No one can be certain about what the future brings, but in certain ways, the future is already here. The aim of this series is to encourage reflection about the America to come, and what Jews can do to help shape it.
Dr. Keren R. McGinity will share analysis that changes the narrative about Jewish intermarriage in America and her personal experience speaking truth to power. The tenacious assumption that "marrying out" spells the demise of the Jewish people will be challenged to illuminate the ways in which it was socially constructed. Through the dual lenses of gender and change over time, this talk will debunk myths and provide a path forward for a strong Jewish future that includes safety, respect, and equity. 
Featuring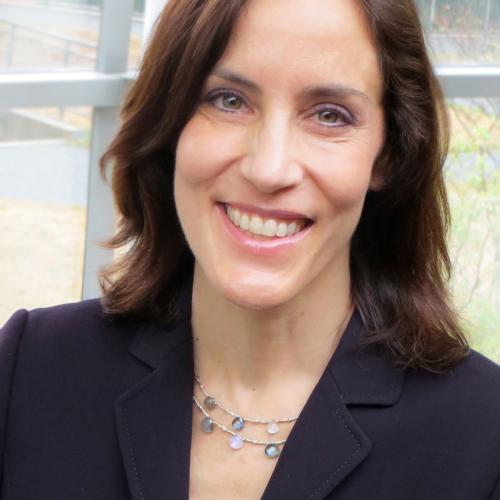 Keren R. McGinity
Keren R. McGinity is a research associate at the Hadassah-Brandeis Institute at Brandeis University, where she also teaches American Studies. Her pioneering books, Still Jewish: A History of Women & Intermarriage in America (NYU Press 2009), a National Jewish Book Award Finalist, and Marrying Out: Jewish Men, Intermarriage, and Fatherhood (Indiana University Press 2014), provided groundbreaking analyses about Jewish continuity by focusing on gender and change over time.
McGinity received her PhD from Brown University. Her current book project is tentatively titled "#UsToo: How Jewish, Muslim, and Christian Women Woke Our Communities."