Caught in-between: Jews, Power, Powerlessness, and Intersectional Movements
For the Public
Thursday, October 29, 2020
Online
Zoom Link to be provided
Password required
Contact:
Dajana Denes Walters
The year 2020 has been a transformative one for American society, but what is it becoming?
Even as the country struggles with a pandemic and massive unemployment, many Americans have at the same time been newly awakened to racial injustice and economic inequality. Much of the change now underway has been tragic; some of it is hopeful; and the combination may yet produce a very different America.
The aim of this online series is to draw on the insights of scholarship to explore the implications of all these changes for American Jews—their role in the changes underway, and/or the stake they have in them as a community. Through presentations by experts from the fields of Jewish Studies, Religious Studies and Political Theory, the series will address the implications for Jews of the #Metoo movement, the continuing struggle against racism, the prospects for freedom of speech, the fight against economic injustice, and the future of America's relationship with Israel.
No one can be certain about what the future brings, but in certain ways, the future is already here. The aim of this series is to encourage reflection about the America to come, and what Jews can do to help shape it.
Rabbi Jill Jacobs' career is distinguished by a combination of leadership, intellectual engagement, and an abiding passion for justice. In this talk, she will reflect on the Jewish community's role in America's ongoing and mounting struggle with economic inequality.
Featuring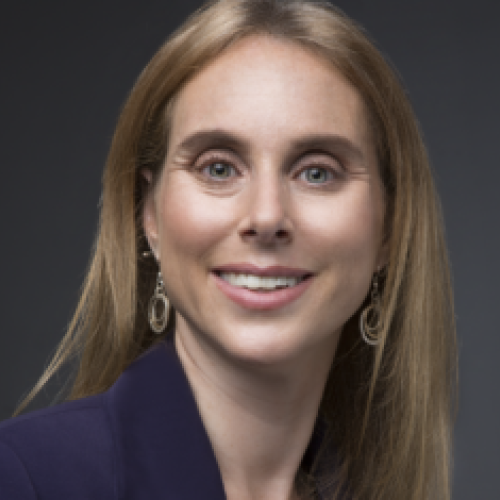 Rabbi Jill Jacobs
Rabbi Jill Jacobs is the Executive Director of T'ruah: The Rabbinic Call for Human Rights, which trains and mobilizes a network of more than 2,000 rabbis and cantors and their communities to bring a moral voice to human rights in North America, Israel, and the occupied Palestinian territories.
Rabbi Jacobs holds rabbinic ordination and an MA in Talmud from the Jewish Theological Seminary, where she was a Wexner Fellow; an MS in Urban Affairs from Hunter College, and a BA from Columbia University. She is also a graduate of the Mandel Institute Jerusalem Fellows Program. She has been named three times to the Forward's list of 50 influential American Jews, to Newsweek's list of the 50 Most Influential Rabbis in America, and to the Jerusalem Post's 2013 list of "Women to Watch.