Grazia Pereira de Leon vs. Josef Gabai Villareal: Shedding Light on Legal Pluralism in 18th-Century Livorno
For Current Fellows
Wednesday, February 16, 2022
Katz Center
420 Walnut Street
Philadelphia, PA 1910
At the weekly Ruth Meltzer Seminars, Katz Center fellows share their research in an intellectually rigorous workshop setting. Seminars are limited to fellows only.
Featuring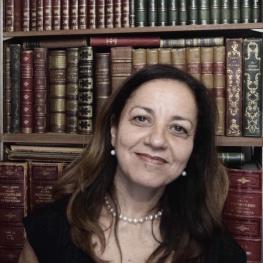 Evelyne Oliel-Grausz
Evelyne Oliel-Grausz is Associate Professor of early modern history and modern Jewish history at the Université Paris I Panthéon Sorbonne. Her research examines mobility and communication in the early modern Jewish world, intercommunal solidarity and conflict, and early modern Jewish legal culture. She has explored Jewish dispute resolution in several legal contexts in the Western Sephardi diaspora, and she is currently completing a book on Jewish disputes in Livorno.
Oliel-Grausz received her PhD from Sorbonne Université Paris 1 Panthéon. She has previously been a fellow at the Israel Institute for Advanced Studies and at the Katz Center.
Read more