Why Couldn't Proselytes Serve on the Sanhedrin? Reconsidering the Status of Gerim as Framed by the Rabbis
For Current Fellows
Katz Center
420 Walnut Street
Philadelphia, PA 1910
At the weekly Ruth Meltzer Seminars, Katz Center fellows share their research in an intellectually rigorous workshop setting. Seminars are limited to fellows only.
Featuring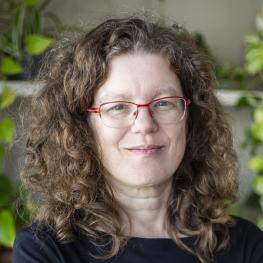 Yael Wilfand
Yael Wilfand is a lecturer at Bar-Ilan University. She studies the social and cultural history of Jews who lived in Israel during the first five centuries CE. She is interested in the junctures of texts and material culture, and the relationship between rabbinic sources and the Roman world. Her current research explores the status of converts in tannaitic texts and the Jerusalem Talmud in light of Roman norms and laws concerning new citizens.
Wilfand received her PhD in Religion at Duke University. She has taught at Kibbutzim College, the Hebrew University of Jerusalem, and The Open University of Israel.
Read more