Antisemitism, Anti-Zionism, and the Boundaries of Speech about Jews
For Current Fellows
Katz Center
420 Walnut Street
Philadelphia, PA 19106
At the weekly Ruth Meltzer Seminars, Katz Center fellows share their research in an intellectually rigorous workshop setting. Seminars are limited to fellows and invited guests only.
About the image above: Čeština: Eva Mansfeldová (CC BY-SA 4.0)
Featuring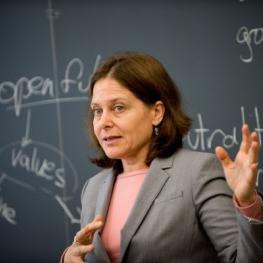 Sigal Ben-Porath
University of Pennsylvania
Sigal Ben-Porath is a professor of education at the University of Pennsylvania's Graduate School of Education. She is an expert in both the philosophy of education and political philosophy. She is currently a Penn Faculty Fellow at the Katz Center.
Ben-Porath received her PhD from Tel Aviv University. She is an executive committee member of the Andrea Mitchell Center for the Study of Democracy at Penn, and was previously a fellow in residence at the Edmond J. Safra Center for Ethics at Harvard University.
Read more