Extraterritorial Jews: Law in the Nineteenth-Century Mediterranean
For Current Fellows
Wednesday, February 22, 2023
Katz Center
420 Walnut Street
Philadelphia, PA 19106
At the weekly Ruth Meltzer Seminars, Katz Center fellows share their research in an intellectually rigorous workshop setting. Seminars are limited to fellows and invited guests only.
Image Caption: Area of the Mediterranean by Jan-Willem van Aalst. Licensed under Creative Commons Attribution 4.0 International.
Featuring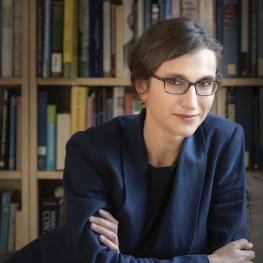 Jessica Marglin
University of Southern California
Jessica Marglin is an associate professor of religion, Law, and history, as well as the Ruth Ziegler Early Career Chair in Jewish Studies at the University of Southern California. Her research focuses on the history of Jews and Muslims in North Africa and the Mediterranean, with a particular emphasis on law.
Marglin received her PhD from the Department of Near Eastern Studies at Princeton University. She has previously held fellowships at Princeton University, Yeshiva University, the Frankel Institute for Advanced Judaic Studies at the University of Michigan, and the Institut d'Études Avancées in Paris.
Read more