Micha
J.
Perry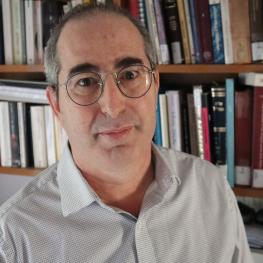 Ivan and Nina Ross Family Fellowship
Research Topic
Between Legal Cultures: Pragmatic Documents vs. "The Law"
Bio
Micha J. Perry is a senior lecturer for medieval Jewish history in the Department of Jewish History at the University of Haifa. His current research focuses on the social history of Jews and languages during the Middle Ages with an emphasis on bilingualism, documentary culture, and identity
Perry received his PhD in Jewish History from the Hebrew University of Jerusalem. He has taught at UCLA and at Yale University.
Selected publications
Eldad's Travels: A Journey from the Lost Tribes to the Present (Routledge, 2019)

Tradition and Change: Knowledge Transmission among European Jews in the Middle Ages

(Hebrew; Hakibbutz Hameuchad Publishing Group, 2010)
Fellowship