Practical Documents = Law in Practice? How Did Jewish Documents "Work" in Medieval Europe?
For Current Fellows
Katz Center
420 Walnut Street
Philadelphia, PA 19106
At the weekly Ruth Meltzer Seminars, Katz Center fellows share their research in an intellectually rigorous workshop setting. Seminars are limited to fellows only.
Featuring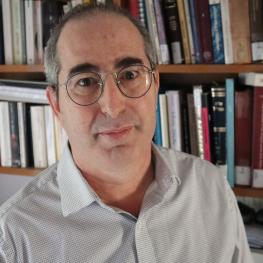 Micha J. Perry
Micha J. Perry is a senior lecturer for medieval Jewish history in the Department of Jewish History at the University of Haifa. His current research focuses on the social history of Jews and languages during the Middle Ages with an emphasis on bilingualism, documentary culture, and identity
Perry received his PhD in Jewish History from the Hebrew University of Jerusalem. He has taught at UCLA and at Yale University.
Read more