Allyson
Gonzalez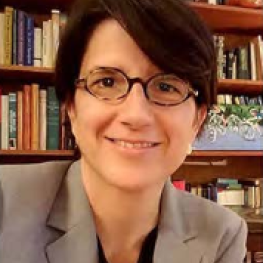 Bio
Allyson Gonzalez studies Jewish life in the modern period, particularly within the Iberian Peninsula and the Sephardi diaspora. A cultural historian, she focuses on the often highly mobile Sephardim (the descendants of Iberian Jewry) during the collapse of empire and the rise of the modern state. Drawing on a wide variety of source material, she explores the cultural and religious politics that unfold during changing political regimes.
Her work has been supported by a Fulbright-Hays Award, the Tauber Institute for the Study of European Jewry, and an Andrew Mellon Dissertation-Year Fellowship. Before returning to graduate school, she was a journalist who, with her newspaper team, was a finalist for the Pulitzer Prize. In 2017–2018, she was awarded the New Voices in Jewish Studies Award from Columbia University and Fordham University.
Gonzalez received her PhD from Brandeis University.
Fellowship