Spectacular New Acquisition: A Pair of 18th Century American Jewish Portrait Paintings
November 16, 2021
The Arnold and Deanne Kaplan Collection of Early American Judaica at the Penn Libraries expands its holdings of early American Jewish portrait paintings.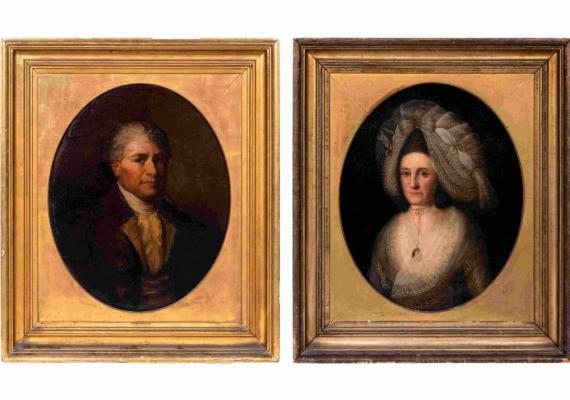 Thanks to the extraordinary generosity and vision of Arnold and Deanne Kaplan, the Penn Libraries have acquired a pair of 18th-century oil portraits of Moses Michael Hays, arguably the most prominent Jewish merchant of the time, and his wife Rachel Myers Hays, the daughter of the outstanding colonial Jewish silversmith (Myer Myers). These paintings are attributed to Gilbert Stuart, renowned for his unfinished painting of George Washington, which appears on the one dollar bill! Arnold Kaplan purchased the paintings at auction in October 2021 and donated them to the Arnold and Deanne Kaplan Collection of Early American Judaica at the Penn Libraries. The Kaplan Collection is one of the foremost holders of early American Jewish portrait paintings.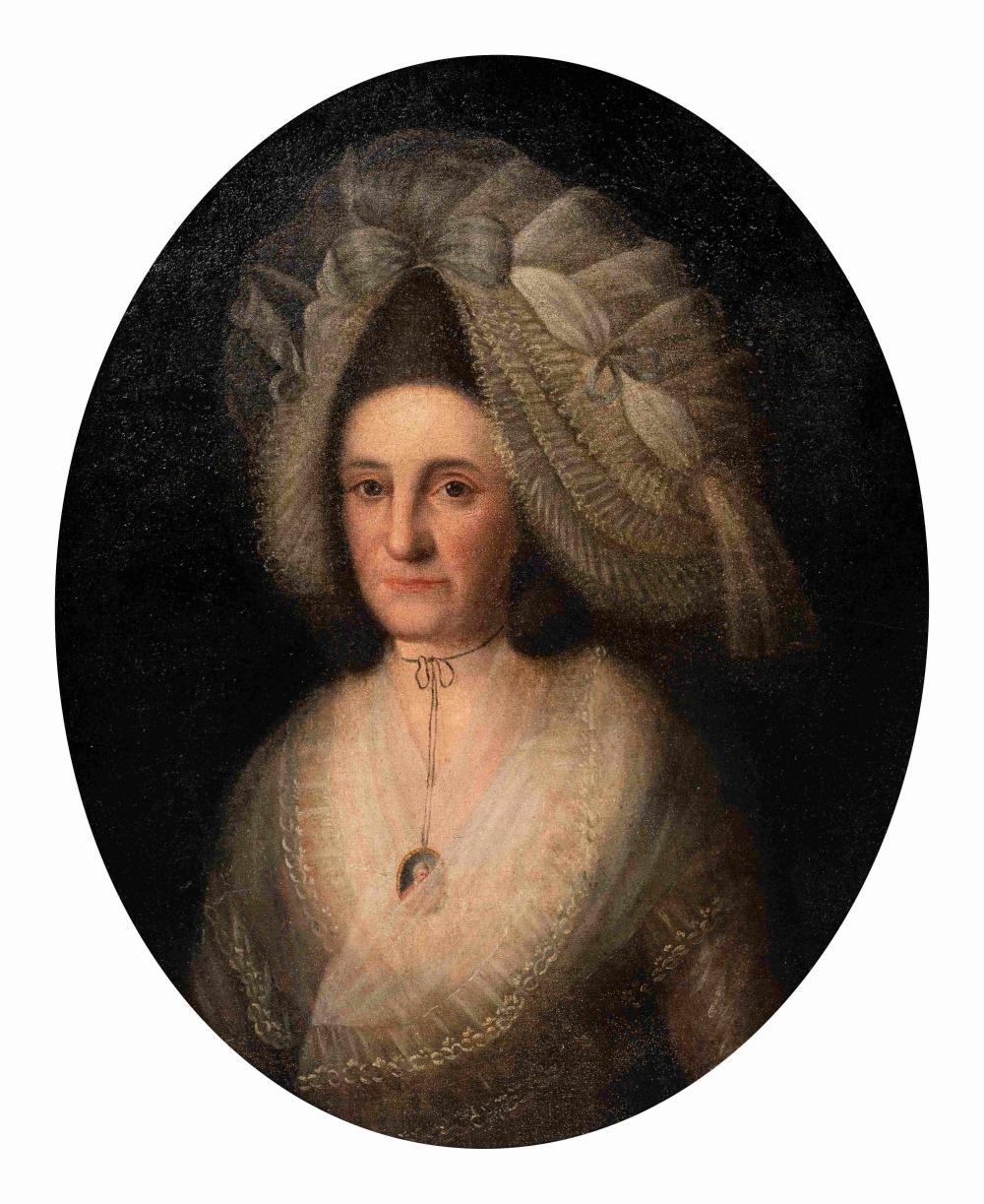 Attributed to Gilbert Stuart (American, 1755–1828), this pair of portraits were painted circa 1790 with oil on canvas and are 25 x 20 inches.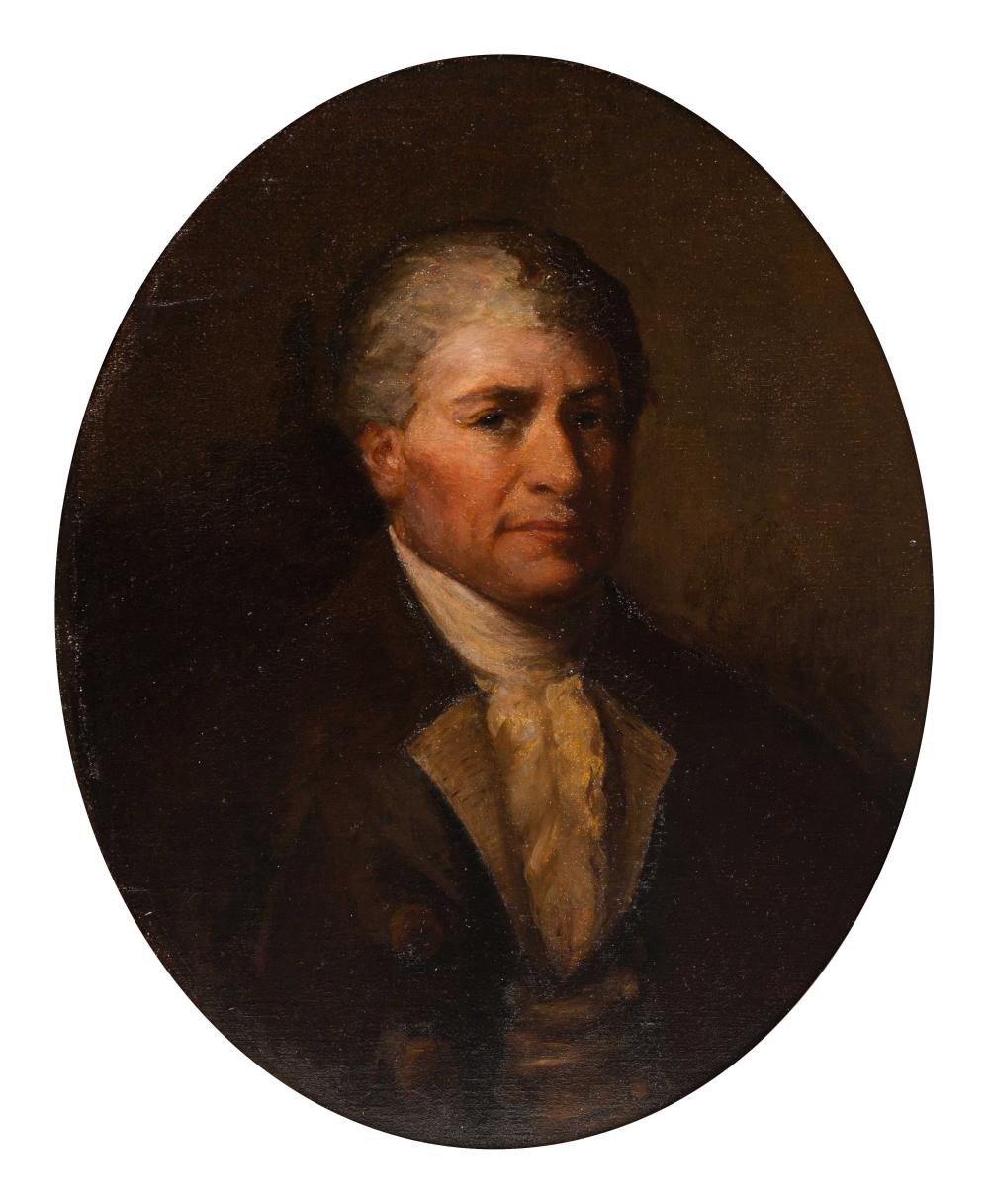 For additional portrait paintings in the Kaplan Collection, click here.
The full description of the paintings from the auction house:
Moses Michael Hays (1739–1805) was arguably the most important Jewish citizen of Colonial and early Federalist America. He was a merchant, civic leader, philanthropist, and longtime Freemason, who lived in New York, Boston, and Newport, Rhode Island. In 1769, Hays was admitted as a Freeman of the City of New York, where his occupation is listed as watchmaker. (Harry Smith and J. Hugo Tasch, Moses Michael Hays: Merchant- Citizen- Freemason (Boston, Moses Michael Hays Lodge A.F. & A.M., 1937) p. 33)
Hays was also a family man. He married Rachel Myers Hays (1738–1810), the sister of New York silversmith Myer Myers (1723–1795), on August 13, 1766, and together they had six children: Judith, Rebecca, Catherine, Judah, Sarah, and Slowey. Judah (1772–1832) was their lone son and a founder of the Boston Atheneum. (ibid, p.39) They also helped raise the children of Moses Michael's deceased sister, Reyna Hays Touro (1743–1787): Judah (1775–1854), Abraham (1777–1822), and Rebecca Hays (1779–1833).
Moses Michael was born in New York City on May 9, 1739 to Judah Hays (1703–1764) and Rebecca Michaels (1709–1801). Judah immigrated to New York City in 1720 from Holland, along with his five brothers: Jacob, Isaac, Solomon, Abraham, and David. Judah was naturalized in 1729 and recorded as a Freeman in New York City on December 2, 1735. He became a successful ship merchant, and in October 1760, one of his ships, The Duke of Cumberland, was granted a privateer commission. The small 160-ton ship was fitted with sixteen guns and carried a crew of fifty, to prey on enemy vessels and commerce during the French and Indian War. (ibid, pp. 28–29)
It is thought that Hays moved his family from New York to Boston after Washington withdrew from the Battle of Long Island in August 1776. Upon arriving in Boston, Hays engaged in the insurance business, opening an office at 68 State Street. He prospered in this field and gained the respect and confidence of those he worked with. Soon after the end of the Revolutionary War, the leading merchants of Boston, including Moses Michaels Hays, saw the need for a bank and took steps to form one during the winter of 1783–84. On July 5, 1784, they successfully opened Massachusetts Bank, now the Bank of America. The first name entered on the bank ledger was that of Moses Michael Hays, whose initial deposit was $14,500. (ibid, p.36)
Hays came to Freemasonry as a young man. A 1769 warrant issued by Provincial Grand Master of the "Moderns" in New York, George Harison, appoints Moses Michael Hays to be "Master of King David's Lodge in the city of New York." He later took the warrant to Newport, Rhode Island where he opened the third lodge in that state in June 1780. (ibid, pp. 45–46) Hays also served as Master of the Massachusetts Lodge of Boston from December 1782 to May of 1785 when the lodge was closed. When it reopened in 1788, Hays served as Grand Master until 1792. When he was reelected to the post in 1791, he appointed Paul Revere to be his deputy.
Moses Michael Hays died on his 64th birthday, May 9, 1805. A few days later the Boston Centinel posted a tribute to his memory:
"On Thursday evening, M.M. Hays, Esq Aet 64. [sic] In the character of the deceased, there is much worthy of our admiration- much for our imitation. Possessed by nature of a strong intellect, there was a vigor in his conceptions of men and things which gave a seeming asperity to his conversation, which was ever frank and lucid. He walked abroad fearing no man, but loving all. Under his roof dwelt hospitality- it was an asylum for friendship, the mansion of piece. He was without guile, detesting hypocrisy as he despised meanness. Take him for all in all, he was indeed a man. In his death, society will mourn the loss of a most valuable citizen; his family, the kindest of husbands, the most indulgent of fathers. But what consolation shall we offer to assuage the violence of their grief?- Why, this is all- the recollection of his virtues;- and that as he lived, so he died: that to his last moment the cheerfulness and benevolence of his whole life, wasted not on his falling brow. Calm, and without a sigh, he sunk to rest, and is now secure in the bosom of his Father and our Father, of his God and our God." (ibid, p. 42)
The Appendix Harry Smith and J. Hugo Tasch's 1937 Moses Michael Hays: Merchant- Citizen-Freemason discusses portraits of the Hays family, suggesting that the current work may depict Hays' eldest son Judah.
"Only one portrait is extant of Moses Michael Hays. It is a copy of an original attributed to Gilbert Stuart, destroyed by fire at Richmond, and is now hanging in the Masonic Temple at Boston. The frontispiece which adorns this volume is from a photographic copy of the Temple painting. 
A portrait of Hays' son, Judah, which was not destroyed in the fire that ruined the one of the father, is still in Richmond being owned by Mrs. William C. Preston of that city.
Portraits also exist, by Stuart, of other members of the family, notably Samuel Myers, Moses Myers and Mrs. Moses Myers.
Lawrence Park's Gilbert Stuart: An Illustrated Descriptive List of his Works, Vol. 1 (1926, New York) discusses the above-mentioned portrait of Judah, which is listed as catalog number 386, on page 392. It goes on to describe the painting, and that it had been badly scorched by a fire in 1912. The portrait of Judah was passed to his brother-in-law, Samuel Myers (1755–1836) of Richmond, Virginia, then passed to his daughter, Ella Myers, who died unmarried in 1892. The portrait was then inherited by her nephew, Major Edward Dana Trowbridge Myers, then to his daughter Elizabeth Myer, who married William C. Preston of Richmond, Virginia. It was then passed down through the Preston family to the current owner. This pair of portraits descended along the same family line and were likely descended in the family of Moses and Rachel's eldest daughter, Judith.
Provenance: Judith Myers (1767–1844), the eldest child of Moses Michael and Rebecca Myers Hays, who married Samuel Myers (1755–1836); to their son, Samuel Hays Myers (1799–1849), who married Elizabeth Kennon Mordecai (1809–1861); to their son, Edmund Trowbridge Dana Myers (1830–1905), who married Frances Colquhoun Trigg (1838–1899); to their eldest daughter, Eliza Kennon Myers (1860–1934) who married William Carruthers Preston (1862–1901); to their son, Edmund Myers Preston (1898–1945), who married Jane Daves Strudwick (1899–1996); to their eldest daughter, Elizabeth Myers Preston (1926–2017), who married John Barclay Lottimer (1922–2007), to their children, the present owners.
Condition Report: Rachel has been relined while Moses has not been. Moses retains the original stretchers, while Rachel is on newer stretchers. Under UV, each show scattered in-painting throughout and some repaired tears (see UV images). Each has also recently been cleaned, Moses had a thin layer of what was likely soot that was removed, though the work is still a bit darker than its mate, this is likely due to the fire that occurred in the family's home in Richmond, VA in 1912. Framed: 35 x 30 inches.