Rabbis and Scholars in Conversation
April 18, 2021
Marking the end of a yearlong encounter between scholars and rabbis.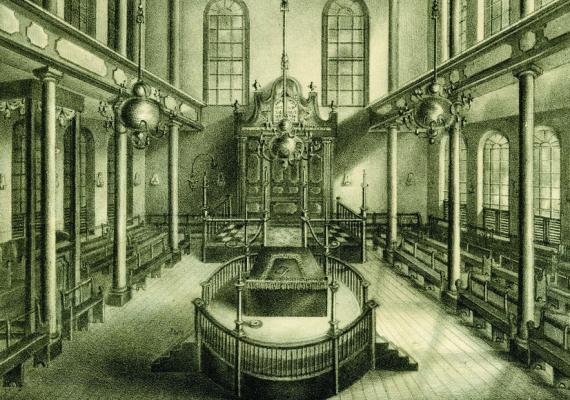 Last week saw the final meeting of a yearlong program that brought fellows together with rabbis from across the United States, to extend the reach of Jewish studies scholarship and use it to think about issues facing the American Jewish communities today. This was the sixth year of the program, called LEAP, which the Katz Center has offered through a partnership with Clal, engaging a new cohort of rabbis and scholars annually, with this year taking place remotely for the first time.
Each year's LEAP theme follows that of the fellowship year, so the Katz Center fellows who taught their published and emerging research all addressed aspects of American Jewish history and culture. Taking up a range of topics, from gender to refugees to epidemic and much more, the discussions with and among rabbis brought new context to the research and new depth to communal questions.
Presenters included Deborah Dash Moore, Elazar Ben-Lulu, Melissa Klapper, Beth Wenger, Mira Wasserman, Jessica Cooperman, Libby Garland, Steve Weitzman, and Heather Nathans, and the rabbinic participants took up the challenge of weaving these diverse presentations into a collective conversation. For example, having already thought about race with Mira Wasserman, antisemitism with Beth Wenger, and the boundaries of Jewish culture with Deborah Dash Moore, they were able to think differently about Heather Nathans's work on portrayals of (and involvement by) Jews in early American theater. New and different questions arose; the sense of what matters in American Jewish history, and how we read history, was expanded.
LEAP is a unique program. There is no comparable effort in the world of Jewish studies to draw together rabbinic leaders and scholarly practitioners for mutual communication and growth. In many ways, it is an ongoing experiment, testing how and where the two vocations meet, and what kinds of insights emerge in such shared intellectual space. One thing is certain: the encounter is meaningful and fruitful for both sides. The rabbis are now taking new ideas and habits of mind back to their constituencies, and the scholars are returning to their studies with a subtler, and sometimes surprising, perception of their work's potential impact.