Q&A: Miriam Saperstein, Poet & Artist
May 16, 2023
Natalie Dohrmann speaks with staff member Miriam Saperstein about their recent Sachs Program grant supporting the arts.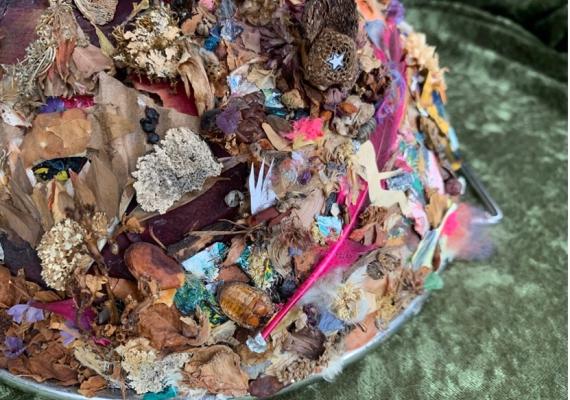 Although it may seem like our staff brings a zealous, 24/7, laser-sharp focus to their work at the Katz Center, some (ok, all) have talents and interests that reach beyond our walls.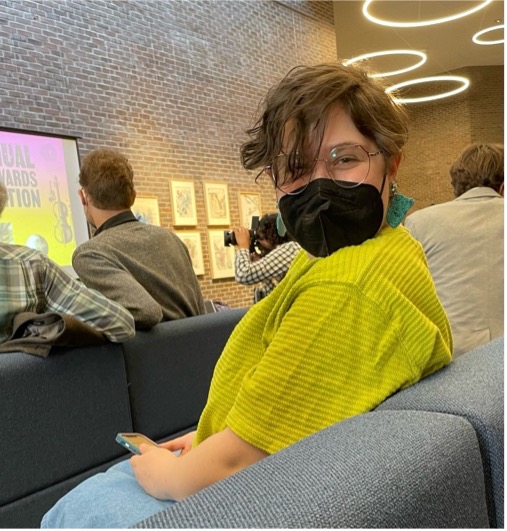 One such person is Miriam Saperstein, the Center's Communications Coordinator. We are delighted to share the news that Miriam has been awarded a grant from Penn's Sachs Program for Arts Innovation for their project "Morning in Olam Haba." According to its website "The Sachs Program supports innovative arts activities throughout the University of Pennsylvania community, with grants opportunities for faculty, staff, students, departments, programs, and centers." The award ceremony was held May 9, 2023, at the Annenberg Center. Find a description of Miriam's project here, with a link to their website.
Associate Director Natalie Dohrmann sat down with Miriam to learn more.
Natalie Dohrmann: This is a wonderful honor!! Please tell us a little about your work.
Miriam Saperstein: I'm primarily a poet and visual artist, but lately I've been writing more creative nonfiction. My work often comes out of my research practice. I love to deep dive into a topic and then respond to what I'm learning with creative experiments. Much of my work combines text and images, creating hybrid forms.
ND: How long have you been creating? 
MS: I've been making art and poetry my whole life. My mom's a poet and she influenced that trajectory!
ND: How do Jewish themes animate your work? 
MS: A central theme of my work is Jewish ritual. I'm interested in the historical context shaping a ritual and the relationships that are part of it. For example, I've been researching Jewish incantations in both the early twentieth-century Pale of Settlement and the fifth-century Babylonian Empire, trying to understand how the people who used these incantations conceptualized the evil eye, yearning, their relationships to who is sending or removing an evil eye, and what is similar and different between these disparate historical locations. 
ND: Are you willing to share some samples?
MS: Absolutely.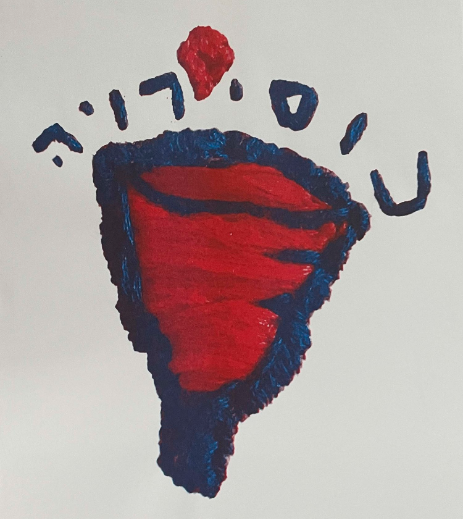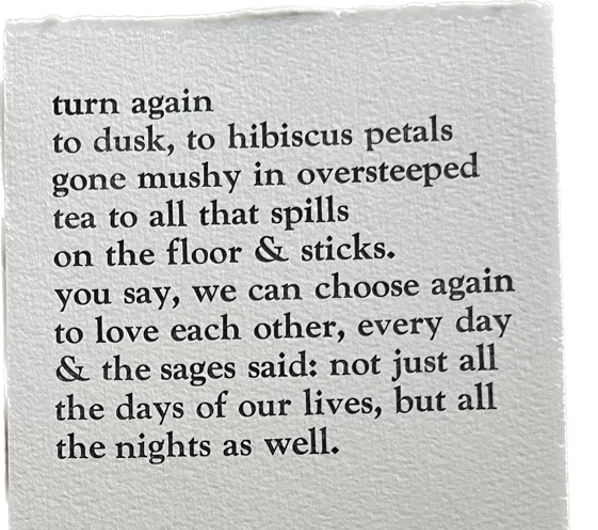 ND: Both pieces are compelling and seem to me to speak to one another. Tell us what will this grant allow you to do?
MS: This grant will support me in developing a hybrid manuscript of poetry and visual art. I'll be exploring yearning within relationships between people, ecology, and divinity. It will also allow me to use that manuscript in readings to engage the queer and trans Jewish community in West Philadelphia.
ND: Thank you for sharing and congratulations on this well-deserved prize. I really look forward to seeing more of what you make.