Penn Alumni Gift of Historic Jewish Marriage Contracts to Penn's Judaica Collections
January 17, 2023
This gift from the Moldovan family collection features rare ketubot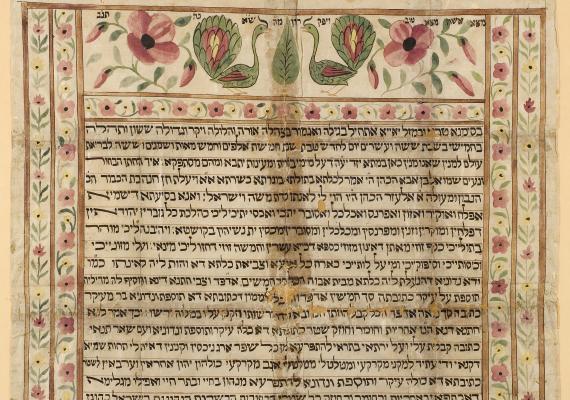 On December 21, 2022, Penn's Judaica collections received a magnificent gift of twenty-seven historic ketubot (Jewish marriage contracts) from Penn alumni Joseph T. Moldovan, C'76 and Susan Alkalay Moldovan, C'76.  The donation features twenty-five handwritten and two printed ketubot, dating from 1678 to 1946, originating in Persia, Gibraltar, Italy, Morocco, Ottoman Palestine, Holland, Tsarist Russia, the U.S., the Kingdom of Poland, Yemen, and British Mandate Palestine. Accompanying the gift are detailed descriptions of each ketubah and high-resolution TIFF images.
This new gift marks the eighth distinct collection given to the Penn Libraries over the course of the last decade by Joseph and Susan Moldovan. The Moldovan Family Collection is comprised of: French Judaica; rare printed books; graphics and prints; hagadot; manuscripts; ritual objects and textiles; a digital collection of Holy Land maps; and now this rare ketubah collection. These donations have been made in honor and memory of Jean and Dr. Alfred Moldovan. Dr. Moldovan was the founder of the Harry G. Friedman Society of Judaica Collectors and is an American Civil Rights hero. He was among the founders of the Medical Committee for Human Rights and provided a medical presence on "Bloody Sunday" in Selma, Alabama on March 7, 1965. Learn more about Dr. Moldovan.
We are profoundly grateful to the Moldovan Family for the enormous honor of being entrusted with these treasures from the Moldovan Family Collection.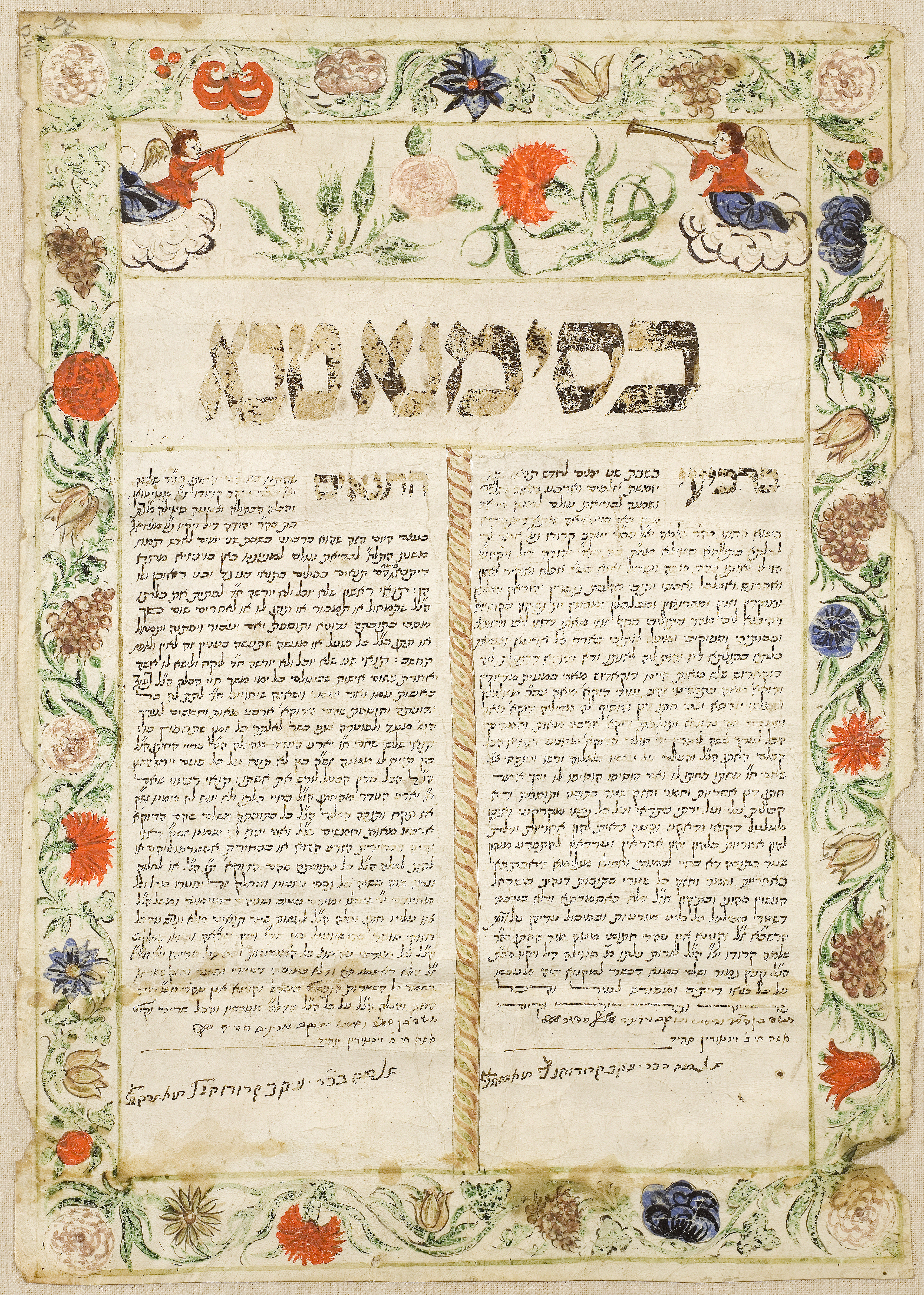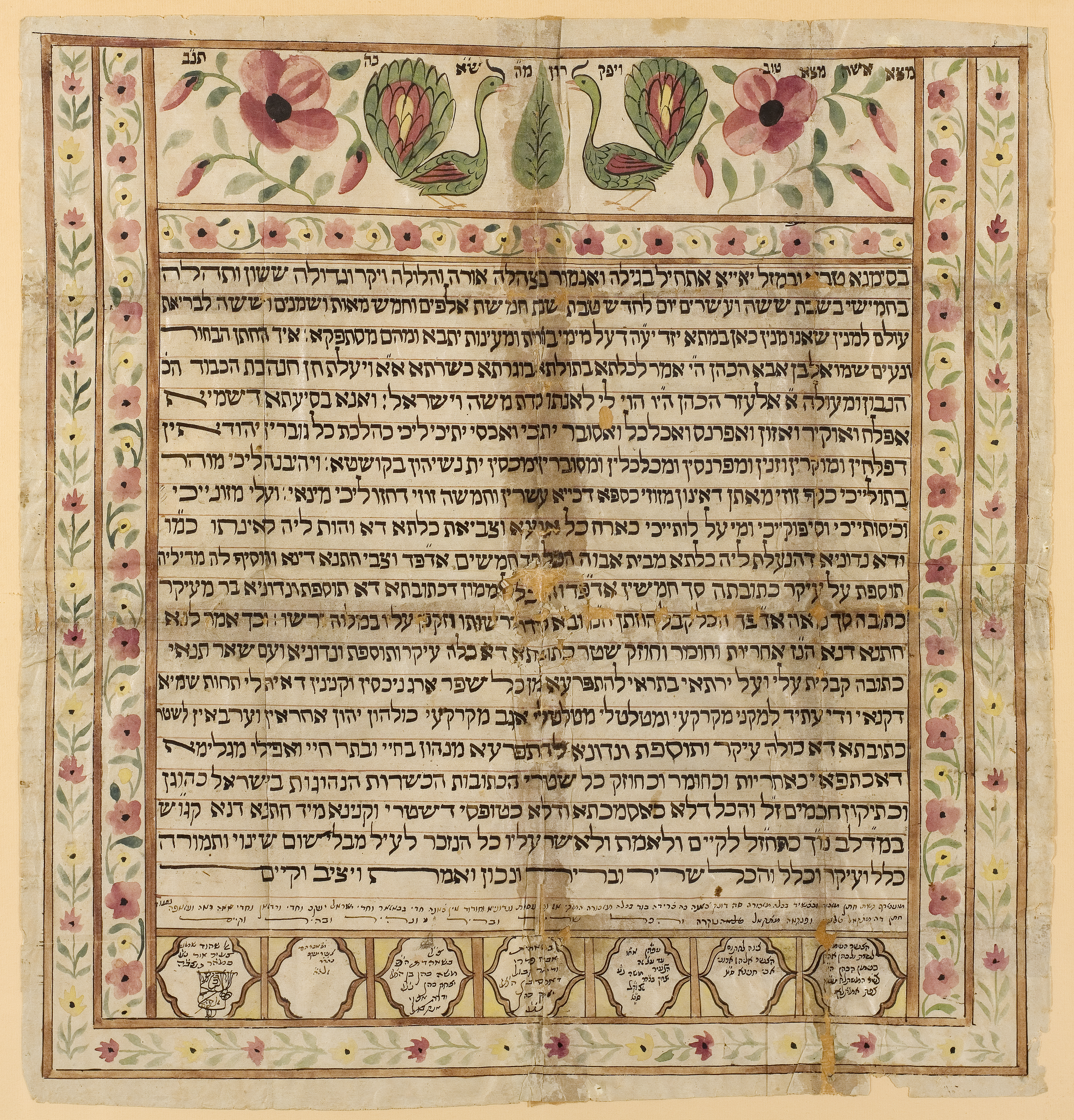 Credit:
GIFT FROM THE MOLDOVAN FAMILY COLLECTION By Joseph T. Moldovan C'76 and Susan A. Moldovan C'76.  Donated in Honor and Memory of Jean and Dr. Alfred Moldovan.  Library at the Herbert D. Katz Center for Advanced Judaic Studies, Kislak Center for Special Collections, Rare Books and Manuscripts, University of Pennsylvania Libraries.