Jews and Modern Legal Culture: 2022–23 Fellowship Year Highlights
August 11, 2023
Looking back at a year of scholarship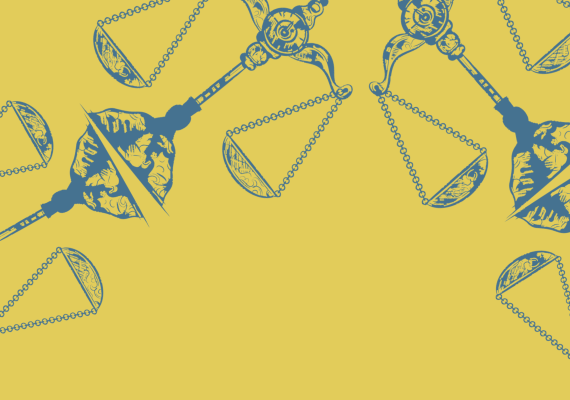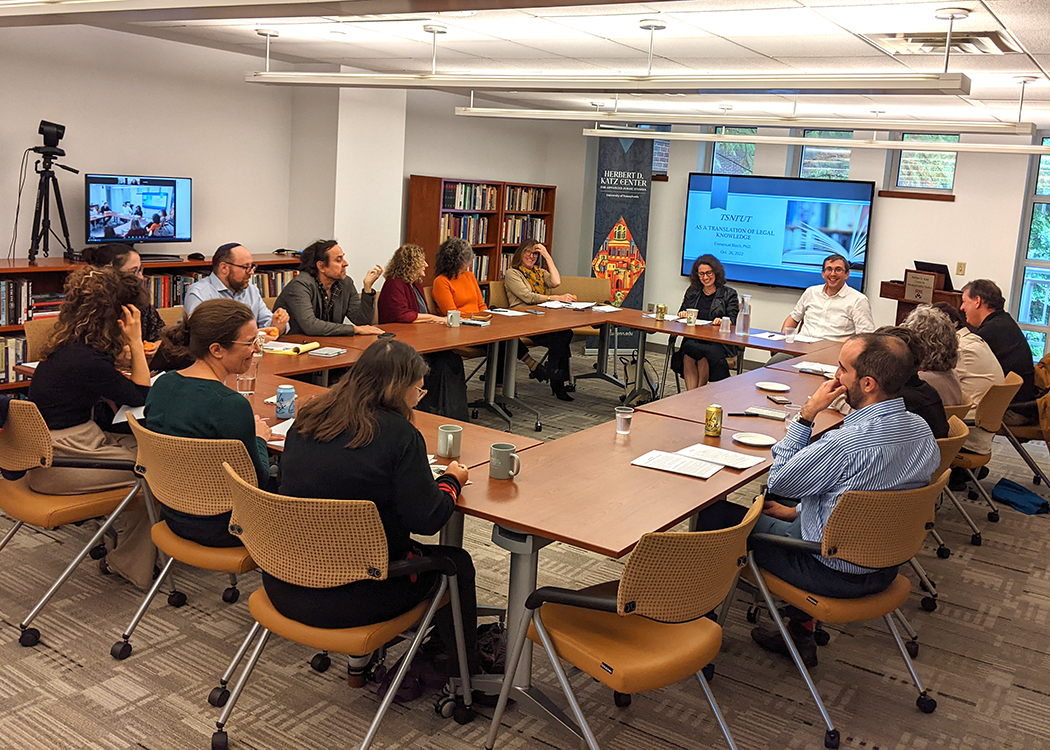 During the 2022–23 fellowship year, the Katz Center turned its attention to the study of law between the eighteenth and twenty-first centuries, an age of transition from a world of empires to the modern age of the nation-state and international law. A vibrant cohort of fellows developed new research in the study of Jews and the law across disciplinary perspectives, a focus that included Jewish law as it has developed in modern contexts as well as the role of Jews within other legal cultures.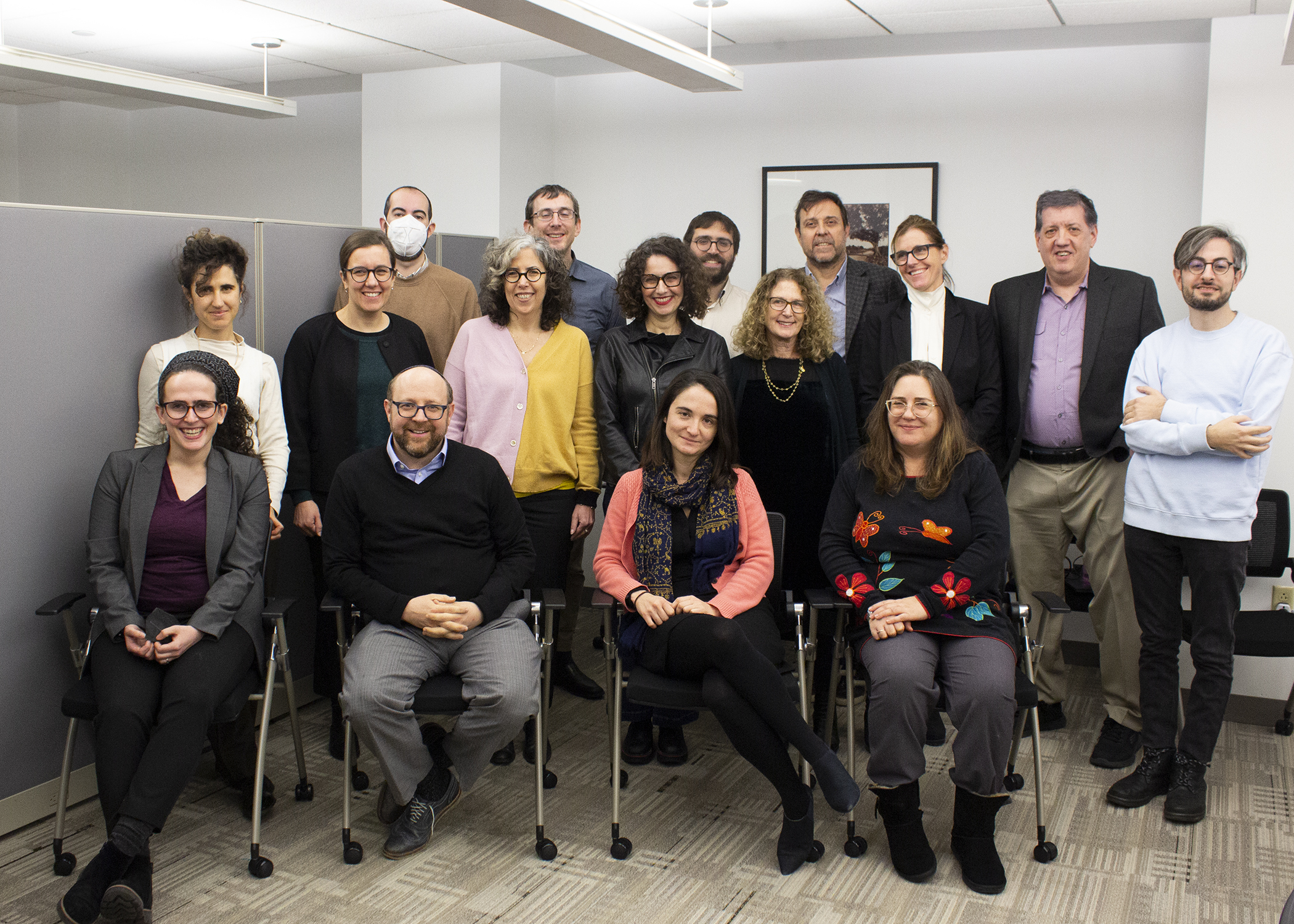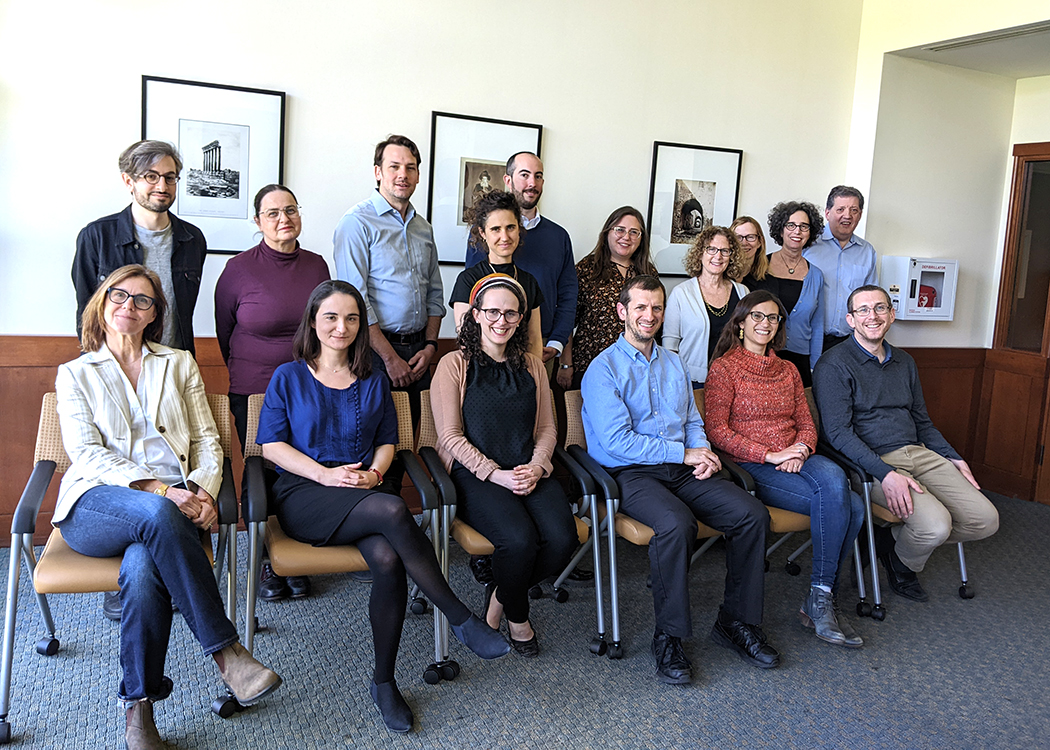 The year was punctuated by several events that drew in new voices and extended the scholarly conversation: 
The First Annual Howard Jay Reiter Memorial Lecture: Israel's Rights Revolution: Public Opinion and Constitutional Law 
Established in memory of Katz Center board member Howard Jay Reiter z"l, this new lecture series shares the riches of Israeli scholarship with the University of Pennsylvania community. For the first annual lecture, Professor Barak Medina (Justice Haim Cohen Chair in Human Rights at the Faculty of Law of the Hebrew University of Jerusalem) explored the changes and challenges in Israel's process of constitution-making. The lecture clarified the complex interactions of public opinion, the Supreme Court, and the government in Israel both during the "constitutional revolution" of the 1990s and today, as Israel faces a "counter-constitutional revolution" at a time of profound challenge to democratic governance and constitutionalism globally. Watch it here. 
26th Annual Joseph and Rebecca Meyerhoff Lecture in Judaic Studies: An Incomplete Liberalism? Reading Brandeis after Charlottesville 
Professor James Loeffler (Jay Berkowitz Professor of Jewish History and Ida and Nathan Kolodiz Director of the Jewish Studies Program at the University of Virginia) asked in this lecture whether the ideas of American legal icon Justice Louis Brandeis still speak to our contemporary democratic crisis, given that the lawyer known as the "Jewish Thomas Jefferson" resisted fully applying his own principles to questions of race and nationalism. In this lecture, Loeffler reexamined Brandeis's legacy to explore how law can empower democracy at home and abroad.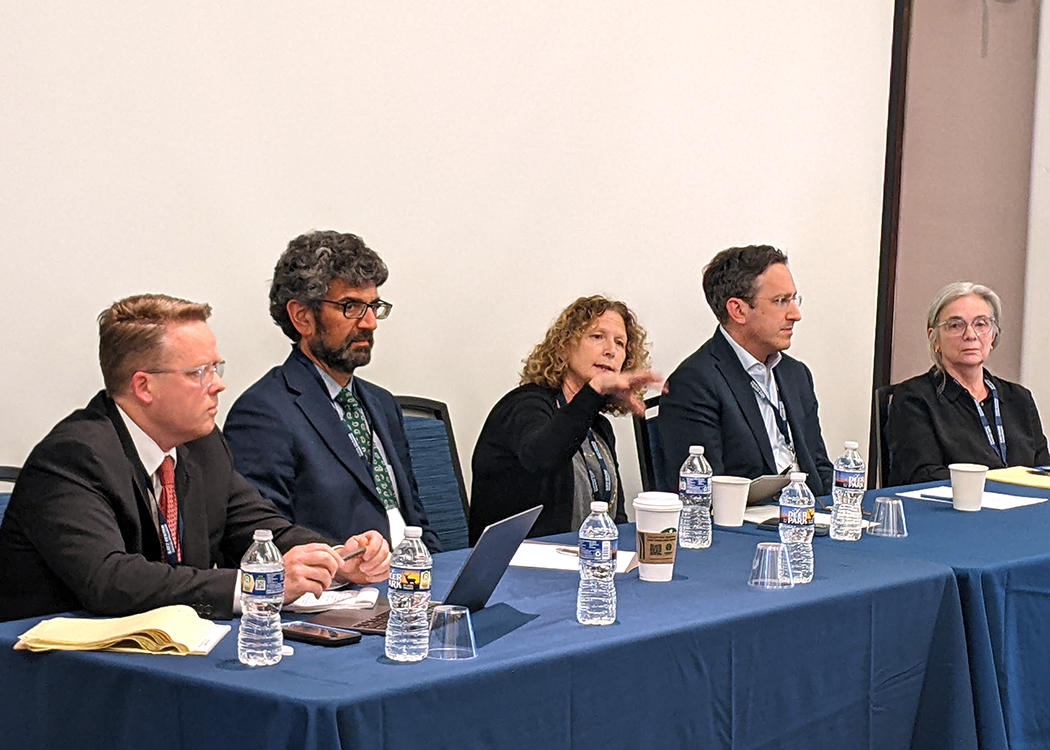 Spring Colloquium: Living Law in Jewish Studies 
Members of the year's fellowship cohort developed the program of this two-day, in-person conference dedicated to exploring the many ways that Jews live and have lived law in the modern era. In addition to fellows, several visiting scholars delivered original papers: William Forbath (University of Texas at Austin School of Law), Rachel Feldman (Franklin & Marshall College), Michal Raucher (Rutgers University), Shai Ginsburg (Duke University), Elias Sacks (Jewish Publication Society), Natasha Wheatley (Princeton University), Simon Rabinovitch (Northeastern University), and David Sorkin (Yale University). 
Jews and Citizenship in a Global Context 
Conceived by Jessica Marglin (University of Southern California) and Lila Corwin Berman (Temple University), this day-long symposium put the history of Jews and the history of citizenship in conversation to interrogate established assumptions in each field and open new lines of inquiry. Renowned scholars explored how the modern Jewish experience serves as an entry point into topics such as state membership in the context of empire and the nation-state, gradations of citizenship, civic engagement, and nonstate activism across political boundaries. 
Annual Volume 
A book of essays featuring research from the year is currently being edited by Yonatan Brafman, Thomas Prendergast, and Nomi Stolzenberg. 
2022–23 SIMS-Katz Fellowship: Shalom Sabar  
The Katz Center continues its partnership with Penn Libraries' Schoenberg Institute for Manuscript Studies (SIMS) through an invitational fellowship, funded in part by the David Ruderman Visiting Scholar fund, that pairs a distinguished scholar with one of our medieval manuscript holdings. The scholar visits Penn to work with these materials hands-on, and then shares his or her findings with the broader community in a public lecture, which is then made available online. 
The 2022–23 SIMS-Katz Fellow was Shalom Sabar of the Hebrew University of Jerusalem. He worked on an extraordinary collection of Jewish marriage contracts, the Benjamin Zucker Family Ketubah Collection, and gave a lively talk in the Kislak Center, accompanied by a display of these richly decorated documents for all to see. Read more about it here. And watch the public lecture here.