From Jewish Self-Government to State Legislation: The Shai Takkanot (1650) and Maria Theresa's Generalordnung for Moravia
For Current Fellows
Wednesday, March 23, 2022
Katz Center
420 Walnut Street
Philadelphia, PA 19106
At the weekly Ruth Meltzer Seminars, Katz Center fellows share their research in an intellectually rigorous workshop setting. Seminars are limited to fellows only.
Featuring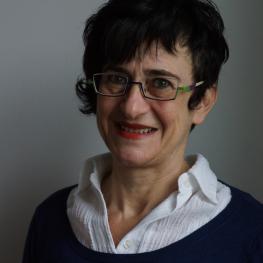 Louise Hecht
Louise Hecht is a historian of early modern and modern Central Europe. Her teaching and research focus on cultural and intellectual history, gender studies, printing culture, and popular culture in Israel. At the Katz Center, she will examine the transition from Jewish self-government to state legislation in the Habsburg province of Moravia during the seventeenth and eighteenth century.
Hecht received her PhD from the Hebrew University of Jerusalem and a habilitation in Jewish Cultural History from the Paris Lodron University of Salzburg. She was, for a decade, a senior lecturer at the Kurt-and-Ursula-Schubert Center of Jewish Studies at Palack University Olomouc/CZ. For the last several years, she worked on the "Haskalah in Dialogue" research project at the University of Potsdam in Germany.
Read more