Redefining Parenthood
For the Public
Tuesday, February 28, 2023
Online
Zoom link to be provided
Password required
Join Avishalom Westreich, the Roberta and Stanley Bogen Visiting Scholar, for this engaging talk on how legal systems have adapted to new forms of family relation. 
The concept of "natural parenthood" has been widely replaced by "functional parenthood," "psychological parenthood," and similar concepts. These terms reflect dramatic changes in family structures and their treatment under the law in the U.S. and worldwide. How has Jewish legal practice responded to these changes? Does Jewish law acknowledge non-traditional family structures, such as surrogacy and egg donation? This lecture will examine discussions of assisted reproductive technologies in Jewish law against the backdrop of wider conceptual and legal shifts.
About the "Jewish Law and the Constitution" Series
The familiar talmudic statement dina de-malkhuta dina (the law of the kingdom is the law) doesn't even begin to cover the complex relationship between Judaism and state law. This series will draw out some signal characteristics of that relationship as it has evolved and unfolded in the orbit of American constitutional law. Each talk highlights one arena in which the legal system has been drawn into conversation with Jewish life and vice versa. Case by case, they tell stories of religion and politics, democracy and minorities, theory and practice: law entangled with law.
Continuing Legal Education Credit
This program has been approved for 1.0 Substantive CLE credits for Pennsylvania lawyers. CLE credit may be available in other jurisdictions as well. Attendees seeking CLE credit should make a payment via the online registration link in the amount of $40.00 ($20.00 public interest/non-profit attorneys). In order to receive the appropriate amount of credit, passwords provided throughout the program must be noted in your evaluation form.
Penn Carey Law Alumni receive CLE credits free through The W.P. Carey Foundation's generous commitment to Lifelong Learning. 
About the image above: Catalogue, Belcher Mosaic Glass Company (New York, 1886), Winterthur Museum Library, via publicdomainreview.org.
Featuring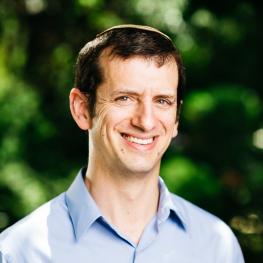 Avishalom Westreich
College of Law and Business, Israel
Avishalom Westreich is an associate professor of Jewish law, family law, and jurisprudence at the College of Law and Business in Ramat Gan, Israel. He is also a research fellow at the Kogod Research Center for Contemporary Jewish Thought at the Shalom Hartman Institute in Jerusalem and an honorary research fellow at the School of Arts, Languages, and Cultures at the University of Manchester. His research focuses on talmudic law, modern family law—mainly marriage, divorce (in particular: the agunah problem), and reproduction—and on the relationships between rabbinical and civil courts in Israel.
Westreich received his PhD in the talmudic laws of tort from Bar-Ilan University. He has taught at the Hebrew University of Jerusalem Faculty of Law, Haifa University Faculty of Law, the Stricks School of Law, and Leo Baeck College in London.
Read more
Cosponsors
This event is cosponsored with the University of Pennsylvania Carey School of Law. We gratefully acknowledge the support of the Klatt Family and the Harry Stern Family Foundation.