The Oral Torah in Judeo-Arabic
For Current Fellows
Wednesday, February 9, 2022
Katz Center
420 Walnut Street
Philadelphia, PA 1910
At the weekly Ruth Meltzer Seminars, Katz Center fellows share their research in an intellectually rigorous workshop setting. Seminars are limited to fellows only.
Featuring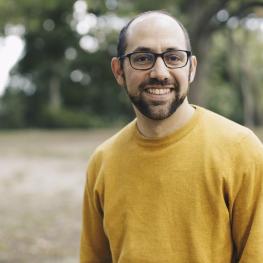 Marc Herman
Marc Herman is a religious studies scholar. His research explores how medieval Jews deployed Islamic legal theory when writing about the Oral Torah. He is currently writing his first monograph, Imagining Revelation: Medieval Jewish Presentations of the Oral Torah in an Islamic Key.
Herman received his PhD in Religious Studies from the University of Pennsylvania and has held post-doctoral research fellowships at Columbia University, Fordham University, the Frankel Center for Advanced Judaic Studies at the University of Michigan, the Abdallah S. Kamel Center for the Study of Islamic Law and Civilizations at Yale Law School, and the Harvard Center for Jewish Studies.
Read more