Mini-Course: Jews and American Mass Media
For the Public
Thursday, November 19, 2020
Online
Zoom Link to be provided
Password required
Contact:
Dajana Denes Walters
October 15, 22, 29 and November 5, 12, 19
12:00–1:00pm
This course will explore the development of American popular culture and media over the course of the twentieth and twenty-first centuries, focusing particularly on the relationship between Jews and American culture. Through explorations of film, theater, newspapers, television, radio, and more, we will delve into the history of how Jews have been represented in various forms of American media and the various roles Jews played in the production, distribution, and consumption of media over time. In exploring the history of Jews and American media, this course will highlight broader themes in American and Jewish history, including immigration, race, politics, capitalism, and gender. It will also highlight what these various forms of media can tell us about various expressions and understandings of American and Jewish identity.
OCTOBER 15
Newspapers
OCTOBER 22
Advertising and Consumer Culture
OCTOBER 29
Early Film and Radio
NOVEMBER 5
Theater
NOVEMBER 12
Hollywood, Race, and Religion
NOVEMBER 19
Gender and Representation
Featuring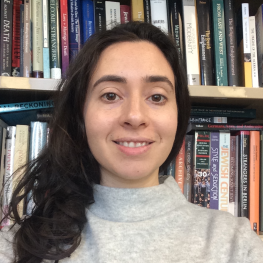 Ayelet Brinn
Ayelet Brinn is a historian of American Jewish culture, and her research examines the history of American Jewish print. Brinn received her PhD from the University of Pennsylvania with a dissertation titled "Miss Amerike: The Yiddish Press's Encounter with the United States, 1885–1924."
Read more
Cosponsors
We gratefully acknowledge the support of the Klatt Family and the Harry Stern Family Foundation.