Jews and Public Housing in 1930s New York
For Current Fellows
Wednesday, February 17, 2021
Online
Zoom Link to be provided
Password required
Contact:
Dajana Denes Walters
At the weekly Ruth Meltzer Seminars, Katz Center fellows share their research in an intellectually rigorous workshop setting.
Featuring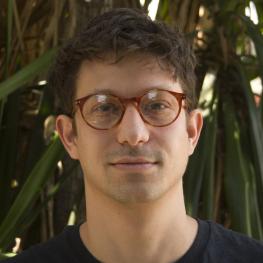 Michael Casper
Michael Casper is a historian of modern Eastern European Jewish politics and culture. At the Katz Center, he will examine the Jewish role in planning, theorizing, and inhabiting public housing in 20th-century America.
Casper received his PhD in history at UCLA with a dissertation titled "Strangers and Sojourners: The Politics of Jewish Belonging in Lithuania, 1914-1940." He has previously held fellowships at the Jack, Joseph and Morton Mandel Center for Advanced Holocaust Studies, the YIVO Institute for Jewish Research, and the Posen Foundation.
Read more