From the Siddur to the Anthology: Schocken Books and the Cultural Translation of Religious Texts for Postwar American Jews
For Current Fellows
Wednesday, February 24, 2021
Online
Zoom Link to be provided
Password required
Contact:
Dajana Denes Walters
At the weekly Ruth Meltzer Seminars, Katz Center fellows share their research in an intellectually rigorous workshop setting.
Featuring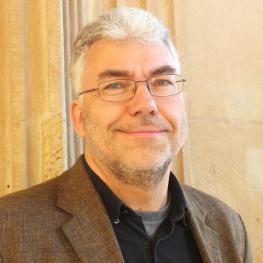 Markus Krah
Markus Krah is a lecturer in Jewish Religious and Intellectual History at University Potsdam. His research focuses on the transnational entanglements of American with other Jewries, and is currently examining the transnational Jewish publishing house Schocken Books and its formative role in the post-1945 cultural formation of American Jewry.
Krah received his PhD from the Jewish Theological Seminary in New York. He currently edits PaRDeS, the journal of the German Association for Jewish Studies.
Read more