Gender and Jewish Philosophy
For the Public
Thursday, February 2, 2023
Online
Zoom link to be provided
Password required
February 2, 9, and 16, 2023
This course will explore the intersection of gender and the Jewish philosophical tradition, considering how gendered concepts and ideas have shaped the history of Jewish philosophy and how Jewish philosophers have used Judaism to enrich philosophical conversations around gender.
Session 1:
Another Yavneh: Judith Plaskow and Cynthia Ozick's Paradigms for Jewish Feminist Thought
In this session, we'll consider Judith Plaskow and Cynthia Ozick's contrasting proposals for how contemporary thinkers should address the challenges of gender and Jewish thought.
Session 2:
Is Reason Masculine?: Maimonides and Mendelssohn's Gendered Metaphors for Thinking
Both Maimonides and Moses Mendelssohn treat reason as central to Jewish life, and both describe the rational activities that Jews should engage in using gendered metaphors. In this session, we'll use their treatment of reason as a case study for thinking about how gendered concepts have shaped key texts in the history of Jewish philosophy.
Session 3:
Jewish Thought and Ethics of Care
In part in response to the masculine ideas of reason that have dominated both the Jewish and non-Jewish philosophical tradition, feminist philosophers have sought to find ethical and philosophical meaning in the daily activities of caring for the young, the very old, and the ill. In this session, we'll explore Jewish philosophers have taken up this "ethics of care" as a tool for making Jewish philosophy speak to everyday concerns and experiences.
Please note: Enrollment is limited. Registration is first come, first served. A small number of scholarships are available; please contact Dajana Denes Walters if cost is a barrier. Friends of the Katz Center receive advance access to all mini-courses and waived tuition for one mini-course per year.
About Katz Center Mini-Courses
Mini-courses examine special topics in Judaic studies in a setting comparable to a college seminar, taught by international faculty to adult learners online. They are designed to be cumulative and interactive, so registration is for the entire course, not individual meetings.
About the image above: Giovanni Battista Bracelli, Bizzarie di varie Figure (1624). National Gallery of Art, Rosenwald Collection, 1961.17.18, courtesy of PublicDomainReview.org.
Featuring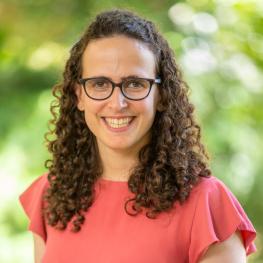 Sarah Zager
Sarah Zager is a scholar of ethics and modern Jewish thought. Her areas of research include religious studies, philosophy, and women's and gender studies. At the Katz Center, she will examine how Jewish philosophy offers its own substantive contribution to ethical theory.
Zager received her PhD from Yale University with a dissertation titled "'I Will Sing of Love and Justice': Jewish Responses to the Theological Roots of Contemporary Virtue Ethics." She has taught at Williams College, Yale Divinity School, Yale College, and the Jewish Theological Seminary of America.
Read more
Cosponsors
We gratefully acknowledge the support of the Klatt Family and the Harry Stern Family Foundation.