Anne
C.
Dailey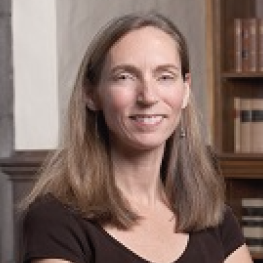 University of Connecticut School of Law
Jody Ellant and Howard Reiter Family Fellowship
Research Topic
Guilty Minds: Psychoanalytic Perspectives on Confessions in Jewish and American Law
Bio
Anne C. Dailey is the Evangeline Starr Professor of Law at the University of Connecticut School of Law, where she has taught since 1990. She is a graduate of Yale College and Harvard Law School, where she was formerly the articles co-chair for the Harvard Law Review. Professor Dailey's scholarly work currently focuses on two areas of interest: children and the law, and psychology and the law. Her book, When Rational Minds Differ: Psychoanalysis, Scientific Psychology and Law was published by Yale University Press. In 2002, Professor Dailey was the recipient of the CORST prize from the American Psychoanalytic Association for the best interdisciplinary essay for a paper subsequently published in the Journal of the American Psychoanalytic Association. Since 2009, she has served as a research fellow at the Western New England Institute for Psychoanalysis.
Fellowship