Alanna
E.
Cooper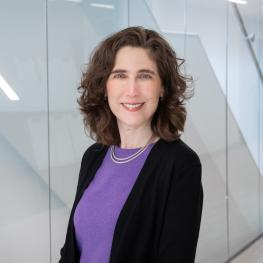 Case Western Reserve University
Ivan and Nina Ross Family Fellowship
Research Topic
Preserving and Disposing of the Sacred: America's Jewish Congregations
Bio
Alanna E. Cooper serves as Abba Hillel Silver Chair in Jewish Studies at Case Western Reserve University. She is a cultural anthropologist whose work addresses contemporary Jewish life. While her attention is global in scope, she has a particular focus on Jewish life in the United States. Her current research examines the ways that communities acquire, use, maintain, and deaccession their material possessions.
Cooper received her PhD in anthropology from Boston University. She has held teaching and research positions at the University of Michigan, Harvard University's Center for the Study of World Religions, Boston University, the University of Massachusetts, and the Hebrew University in Jerusalem.
Selected publications
Bukharan Jews and the Dynamics of Global Judaism (Indiana University Press, 2013)
Fellowship