JQR 111.4 is now available, online* and in print. 
In this issue: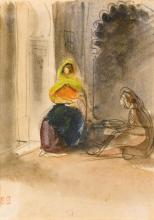 This year at the Katz Center the fellows have spoken about how little research has been conducted on modern Jewish legal sources from Islamic lands. With this in mind, I'm presenting one such source to show the promise that legal texts have for shedding light on both social and intellectual history.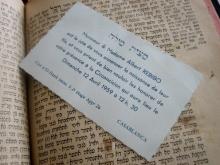 This blog post is part of a series focused on the research of current fellows. In this edition, Steven Weitzman sits down with Alma Heckman to explore her research project, "Radical Roads Not Taken: Moroccan Jewish Trajectories, 1925–1975." Heckman is the Neufeld-Levin Chair in Holocaust Studies at the University of California, Santa Cruz and assistant professor in the Department of History. She received her PhD from UCLA.
Steven P. Weitzman (SPW): Can you tell us a bit about how you came to your scholarly interests?