New Podcast on Religion and the Global Future
August 5, 2019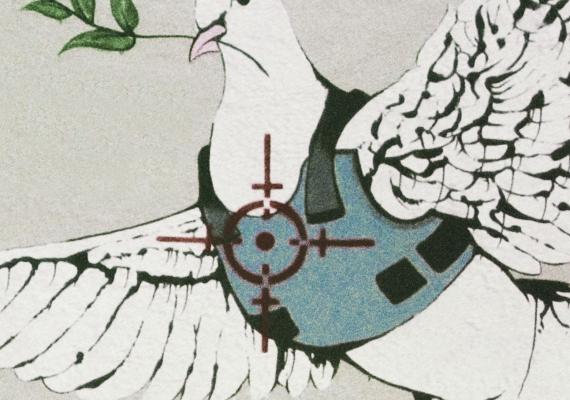 Much of what the Katz Center does is focused on the past, but sometimes we try to look into the future. That is what we attempted to do in the spring of 2019 by organizing a series of public talks focused on how religion is shaping the future of the globe. We are pleased to be able to share with you a seven-part podcast based on that lecture series.
The idea of the series was to bring leading scholars to Penn to explore how religion is shaping the fate of humanity, and came from a conversation with my former student, Marie Harf, who had served as a senior advisor to John Kerry when he was Secretary of State. Kerry had warned that we ignore the global impact of religion at our peril, and he was right. Religion fuels violent conflict, impacts human rights, and contributes significantly to gender and economic inequality. Religion's influence over how many Americans see climate change is having global consequences, and what happens among religious communities elsewhere in the world affects America in turn, as the events of 9/11 made all too clear.
The series explored these issues and much more, bringing together leading scholars and experts with substantial government or diplomatic experience. Each speaker revealed a unique perspective on religion and its impact on the world today. And as a podcast, it will continue to give listeners a sense of where things are headed—for better or worse.
The series, not focused on Jewish studies alone but on religion more broadly, was made possible by several sponsors in addition to the Katz Center—the Perry World House, Penn's Department of Religious Studies, and the SAS Dean's Global Inquiries Fund. We are grateful to our sponsors for their support, and to Religious Studies grad student Gabriel Raeburn, Becky Friedman of the Katz Center, and Nicolo Marziani for producing the series. A special thanks to Marie Harf, who has since returned to political life as a deputy campaign manager for a Democratic presidential campaign.
Click here to visit the Katz Center's podcast page and check back weekly—a new episode will be released every Wednesday.