New Issue of the Jewish Quarterly Review: Fall 2018
November 20, 2018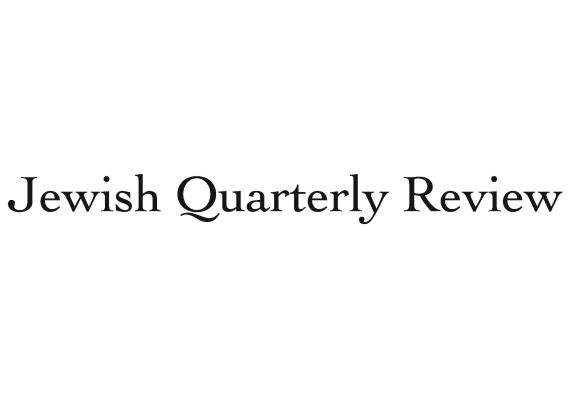 Just in time for Thanksgiving, JQR 108.4 is now available, online* and in print. This issue features essays on Roman and rabbinic law, the Cairo genizah, and Solomon Schechter, plus a cornucopia of short-form scholarship. Read up now, and have something fascinating to talk about around the holiday table.
Articles
Katell Berthelot examines a rabbinic tradition about the translation of the Torah into seventy languages. Against a universalist reading, Berthelot argues that the rabbis developed an image of Torah made available to the nations as a way to justify holding Rome accountable—and punishable—for its failure to maintain the laws of Torah. She underscores the subversion in this move by tracing where the midrash borrows and repurposes Roman norms for the dissemination of laws.
Rebecca Jefferson turns a careful eye on early accounts of the discovery and distribution of documents from the Cairo genizah, to show that the understanding that has come down to us of a single genizah discovered all at once does not reflect the real course of events. Multiple relocations and reorganizations of this material cast the provenience of many Cairo manuscripts in a different light.
David Starr and Yohanan Petrovsky-Shtern reveal a new side of the larger-than-life Solomon Schechter—Romanian Hasid turned Cambridge professor, master of the Cairo genizah, and founder of American Conservative Judaism. His earliest extant work, published anonymously, is a parody of contemporary hasidic life and shows Schechter as a writer of extraordinary creativity, humor, iconoclasm, and religious complexity.
Notes: Short Essays
In an essay we have made available for free without a subscription, Jonathan Klawans calls out the element of deception in ancient source material making false claims of authorship. He sets such "pseudepigraphic" literature among other sorts of forgeries, asking why we tend to exempt it from moral condemnation. Klawans suggests that grappling with ancient lies may also help us recognize modern ones.
Taking up the question of forgery from another angle, Matan Orian dissects a purported letter from the Seleucid king Demetrius I reproduced in the first book of Maccabees. Orian observes that the letter is usually viewed as a fake, but may actually have been intended as ironic.
Forum
Coeditor David N. Myers curates a forum on 2017 as a commemorative year in the history of Israel and Zionism. With contributions from Derek Penslar, Liora Halperin, Zvi Ben-Dor Benite, Seth Anziska, and Avi Shilon, it acknowledges the complexity of each moment: the first Zionist congress of 1897, the 1917 Balfour Declaration, the 1947 UN Security Council resolution that paved the way for Israeli independence, the 1967 war, and the 1977 mahapakh, or upheaval within the Israeli electorate.
Review Forum
Finally, two art historians weigh in on the monumental exhibition on medieval Jerusalem mounted at the Metropolitan Museum of Art in 2016–17, and its published catalogue. Lawrence Nees and Cathleen Fleck write about the catalogue's accomplishments and drawbacks in capturing the city's cultural multiplicity, sometimes at the expense of deeper engagement.
Finally, we also have our annual listing of books received by JQR for review, available online only.
Check back here on the JQR Blog for more content related to these pieces in the coming weeks.
*The most recent four years of JQR are distributed online exclusively by Project Muse, where most articles are available to subscribers only. Log in through your home library for institutional access or see jqr.pennpress.org for individual subscriptions.