In Memoriam: Dr. D. Walter Cohen
September 14, 2018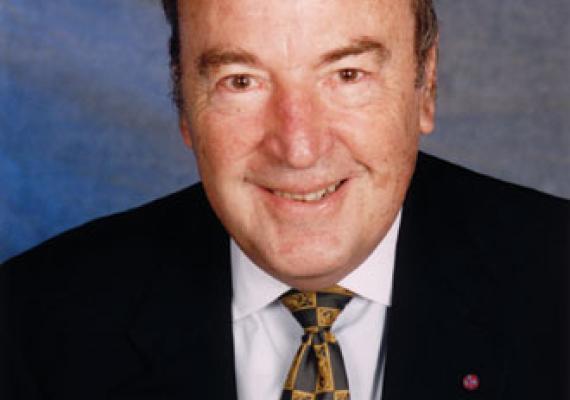 This summer, the Katz Center lost a member of its board of overseers, Dr. D. Walter Cohen, who was an extraordinary person. A pillar of the Philadelphia community, Walter was internationally renowned for his scientific and educational contributions. He was a founder of Penn's department of periodontics, revitalizer of its dental school in his tenure as dean, and served as an equally effective chancellor of the Medical College of Pennsylvania, now a part of Drexel University. 
Authoring 22 books and more than 130 articles—and considered the world's foremost expert in periodontics—Walter contributed to science, health, and education in too many ways to enumerate. His contributions have been recognized with countless honors, including the naming of the D. Walter Cohen Middle East Center for Dental Education at The Hebrew University, and yet they do not suffice to convey the impact Walter made on the lives of all those who benefitted from his research and educational efforts, or the pleasure of being able to interact with him directly.
Inspired by his affection for fellow overseer Garry Rayant, an appreciation for Dropsie College, and an enduring commitment to Jewish education and research, in 2016 Walter joined the Katz Center's board of overseers. His exceptional commitment to education and intellectual vitality were undiminished to the end. It was an honor to have had the chance to meet Walter, and his research, leadership, teaching and generosity will continue to be a blessing to untold numbers of people for many generations to come.