Meditations on a Monkey Face
April 13, 2018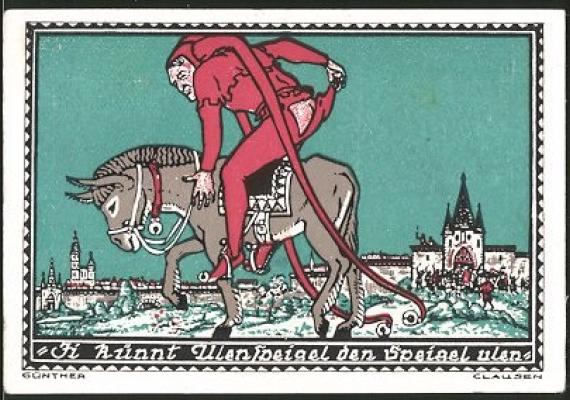 Although JQR contributors write primarily for a scholarly audience, they often also speak volumes to a learned layperson. In order to share their work more widely, we free up one article in each issue for download without a subscription.
In the current issue (Winter 2017), we feature Iris Idelson-Shein's "Meditations on a Monkey-Face: Monsters, Transgressed Boundaries, and Contested Hierarchies in a Yiddish Eulenspiegel."
Featuring monkey-faced men, venomous women, and other monstrous creatures that populated an eighteenth-century Yiddish book, this essay takes the comical seriously. The book in question is a 1735 translation of tales about the German folkloric trickster Till Eulenspiegel, famous for his practical jokes and scatological humor, now Judaized with new episodes and altered details. Idelson-Shein shows how the stories play with natural, gendered, and linguistic categories to create a confusion of hierarchies and mad mixtures, arguing that they express anxiety about the transgression and evolution of such boundaries in this era of rapid cultural changes—after all, early modern Europeans faced new paradigms of knowledge, newly discovered lands, and new political orders. Ultimately, she suggests, the Yiddish language itself was the subject of such anxiety: as she writes, it was "a hybrid genre, formed by the unnatural coupling of separate tongues, literature, cultures, classes, and genders—Yiddish literature was a monstrous creation in its own right; an almost natural breeding ground for monsters."
This essay will be free for download for six months. See the full table of contents for JQR 108.1 here.