Last Year in Jerusalem
January 14, 2019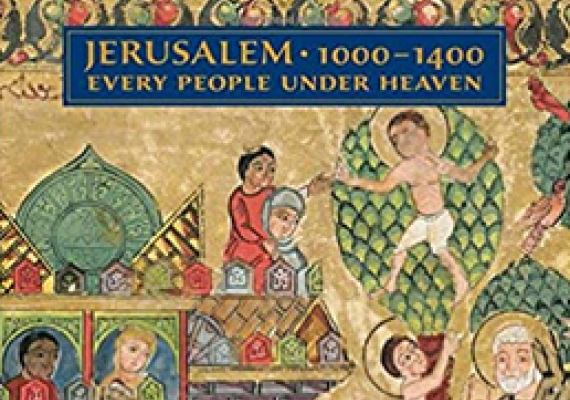 This week marked two years since the closing of the Metropolitan Museum of Art's special exhibition on the city of Jerusalem in medieval art. The exhibit emphasized the "almost universal preoccupation" with Jerusalem in diverse cultures during the High Middle Ages, bringing together artistic works from Jewish, Christian, and Islamic traditions created in Jerusalem and far outside of it. In fact, one of the show's signal characteristics was its focus on Jerusalem as a destination and object of fascination, highlighting perspectives on the city as varied in their geographical origin as their religious orientation.
In the current issue of JQR, Lawrence Nees and Cathleen Fleck recall the exhibition itself as they review and its catalog, which supplemented the art with substantive essays exploring its six organizing themes. Our reviewers praise the exhibition's characterization of Jerusalem that goes beyond crusades or convivencia to tug at common threads, among them art, power, patronage, trade, and the sacred. The catalog's mix of images and scholarly essays reflects the messy reality of a Jerusalem pulled and pushed in many directions by actors with multiple goals and assumptions.
If you saw the exhibition—or if you wanted to but missed it—our review forum brings it to life and takes you on a private scholarly tour.