Katz Center Mourns the Loss of Ada Rapoport-Albert
June 18, 2020
The Katz Center is deeply saddened to hear of the passing of Professor Ada Rapoport-Albert.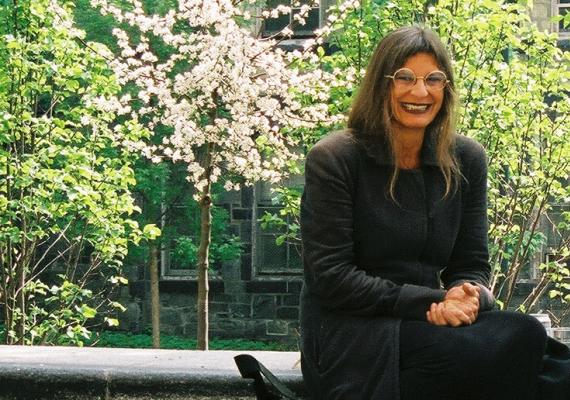 The Katz Center is deeply saddened to hear of the passing of Professor Ada Rapoport-Albert. Ada was a close friend of the Katz Center, having been a fellow in 2002–2003 studying Jews in Eastern Europe and again in 2013–2014 on Early Modern Judaism, during the final year that her close colleague and dear friend David Ruderman served as director. Ruderman says of her: "Ada had an enormous impact on my generation and upon lots of younger scholars too. But what I loved most was the sense of being a scholar-mensch, a true humanist who cared about people and approached her work in so giving a manner."
Ada Rapoport-Albert grew up in Israel but went to University College London to study with Joseph Weiss, the gifted student with a famously fraught relationship with his teacher Gershom Scholem. She wrote wonderfully on women in Sabbatianism and was one of the foremost scholars of Hasidism. A brilliant teacher, she was totally devoted to Jewish studies at UCL, which she headed for many years. She had a remarkable warmth and an ability to connect to so many people who cherished her friendship. Her legacy to the field was forged as much as in her work in the archives and in her publications as it was to mentoring students and supporting colleagues.
Among her many works are: Hasidic Studies: Essays in History and Gender (2018), in which there is a beautiful essay about her by Moshe Rosman; Studies in Hasidism, Sabbatianism and Gender (Hebrew; 2015); Women and the Messianic Heresy of Sabbatai Zevi: 1666–1816 (2011); "Something for the Female Sex": A Judeo-German Manuscript from the Circle of Jacob Frank's "Believers" in Prague at the Turn of the Nineteenth Century (Hebrew, 2009); Essays in Jewish Historiography (1991).
While in Philadelphia, Ada became a fixture of the Old City neighborhood speeding through the streets on her scooter, hair flying long behind her.
The field, and the world, are the poorer for her loss.