From Jingle Bells to Sabbatian Hymns
December 12, 2017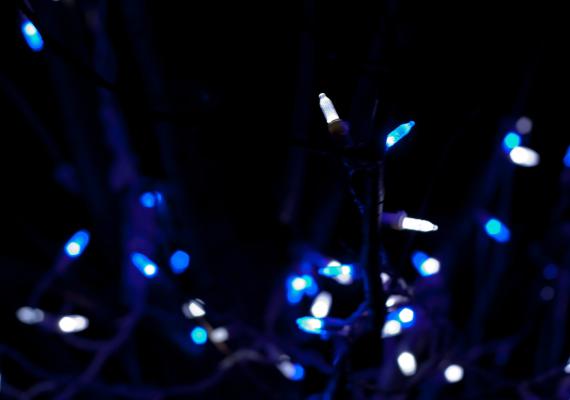 The scholarly articles published in JQR often speak volumes to learned laypeople, and have the potential to illuminate Jewish culture in the broadest sense. In order to share their work beyond the community of academic readers, we free up one article in each issue for download without a subscription.
This issue (Fall 2017), we feature Eliezer Papo's "From Messianic Apologetics to Missionary Counterattack in the Sabbatian Sacred Romancero." 
The seventeenth-century messianic movement of Shabbetai Tsvi has a reputation for drama, intrigue, and the truly bizarre. Deservedly so, since its history features ritual and sexual transgression, fistfights, plots, miracles, and apostasy, with Tsvi finally converting to Islam at the bidding of the Ottoman sultan. Less well known is the group of Ottoman Jews who continued to follow the supposed savior even after his conversion, creating a unique and secretive culture focused on Sabbatian adoration and messianic expectation.
Eliezer Papo writes in JQR 107.4 about how these Sabbatians sanctified traditional Judeo-Spanish romances and adapted the lyrics to suit their theology of a converted and hidden messiah. The romance, a sung poetic narrative, or folk ballad, was a typical Spanish genre with tunes and stories that were widely known among these Inquisition-era descendants of exiles from Spain and Portugal. Through translation, comparison, and elucidation of five such songs, Papo shows how Sabbatians played on the originals to imbue them with messages that were distinct to particular subgroups among them.
Sabbatians weren't unique in adapting popular songs for particular content, then or now. See these articles by Kirsten Fudeman and Michela Andreatta from JQR's archive, both of which look at boundary-crossing doublespeak in songs and poetry. In honor of tonight's holiday, take as another example the Maccabeats, who produced this Chanukah medley of songs from the musical Hamilton, replacing the American revolutionaries with storied Maccabean fighters through clever plays and parallels. But whereas the Maccabeats' relationship to the original seems essentially positive, the Sabbatians ' use of chivalric songs was mocking even as it relied on shared cultural elements—more akin to "Jingle bells, Batman smells, Robin laid an egg!" Papo draws out in detail how the Sabbatian songs reversed gender roles, thumbed their noses at rabbis, and used the vernacular to undermine the Jewish elite. For them, the use of such popular, often violent and suggestive tales served not only to connect with the wider culture, but to articulate a distinct, and subversive, perspective.
Papo's essay will be free for download for six months. See the full table of contents for JQR 107.4 here.