Jewish Life in Modern Islamic Contexts
September 12, 2018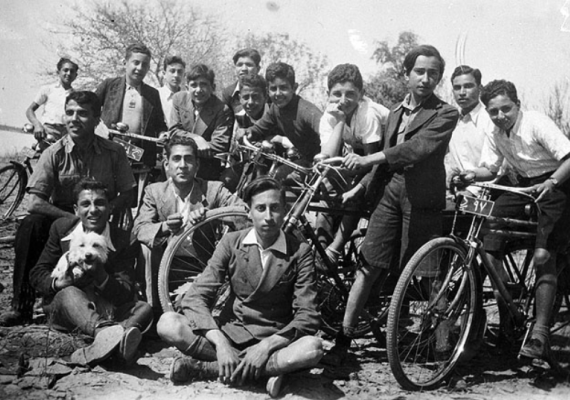 When it comes to Jewish history, many of us know about the West. What about the rest?
Jewish modernity is usually seen in terms unique to Christian Europe—Emancipation, assimilation, and anti-Semitism; shtetl dwellers, court Jews, and department store magnates; pogroms, enlightenment toleration, and the Holocaust. These are all elements of a familiar narrative of modernization. But the vast majority of Jews lived in the Near and Middle East and across North Africa in the eighteenth to twentieth centuries. Though there are few Jews left there now, they once formed the center, and not the periphery, of global Jewish culture. How is their story different?
This year, the Katz Center is delving into Jewish life beyond Europe, America, and Israel, looking instead to North Africa, the Levant, the Arabian Peninsula, and Central and South Asia—all contexts with Muslim majorities and/or governments in the last few centuries. Our international cohort of fellows is exploring the complex relationships between Jews and their neighbors, whether Muslim or members of other minority groups. Research topics include journalism and film, literature, gender relations, economic behavior, cultural expression, and religious life as these developed across diverse Islamic contexts, under the unifying question of what might be seen as "modernity" in this very different world.
Follow our activities over the course of the year as fellows lecture and teach in the community, engage the scholarly community in seminars and conferences, and publish reflections online, including answering reader questions. Our weekly seminars kick off on September 26 with a panel discussion featuring Orit Bashkin, Firoozeh Kashani-Sabet, Benjamin Nathans, and Heather Sharkey. In the meantime, we invite you to read more about the fellows and their research projects here. 
To keep up to date, subscribe to our mailing list, and follow us on Facebook and Twitter. If you are interested in bringing a fellow to speak in your community, check out our public programs page.