France, Empire, and Judeo-Arabic Vernacular Culture
March 27, 2023
Samuel Sami Everett and Imis Kill explore Jewish-Muslim artistic collaboration in an animated film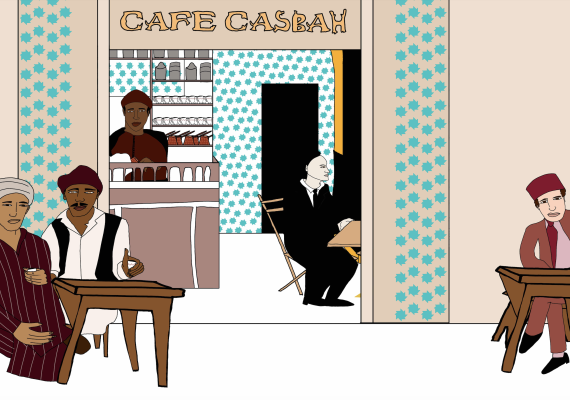 When the invitation to contribute to a forum on the topic of "French Jewish Studies" in JQR 113.1 first appeared in my inbox from JQR, my immediate reaction was that I didn't want my scholarship to be typecast that way, as French. My work is on maghrebinicité, which traces intergenerational affective and embodied North African identification and belonging among descendants of Maghrebi Jewish populations. I look to the southern Mediterranean: Algiers, Oran, Tangiers (and increasingly Tunis) and not the metropole. I thought to myself, my work is decolonial not neocolonial! Mine is cultural anthropological work of significance, I reflected, precisely because it doesn't take the imperial centers of power as its starting point… But of course, as I sat in a nineteenth-century center for astrological excellence, now Marseille's Institut D'Études Avancées (Aix-Marseille Advanced School), it dawned on me that an imperial frame is inescapable: Paris, like Jerusalem (or perhaps like a Jerusalem), is always in the background, even, dare I say it, in Marseille, and it has been thus since at least the 1870 Crémieux Decree. To obfuscate this is to miss something important.
Read Everett's essay "Zouj:On the Importance of the Vernacular and the Idea of Transmission." This essay is free to read and download without a subscription.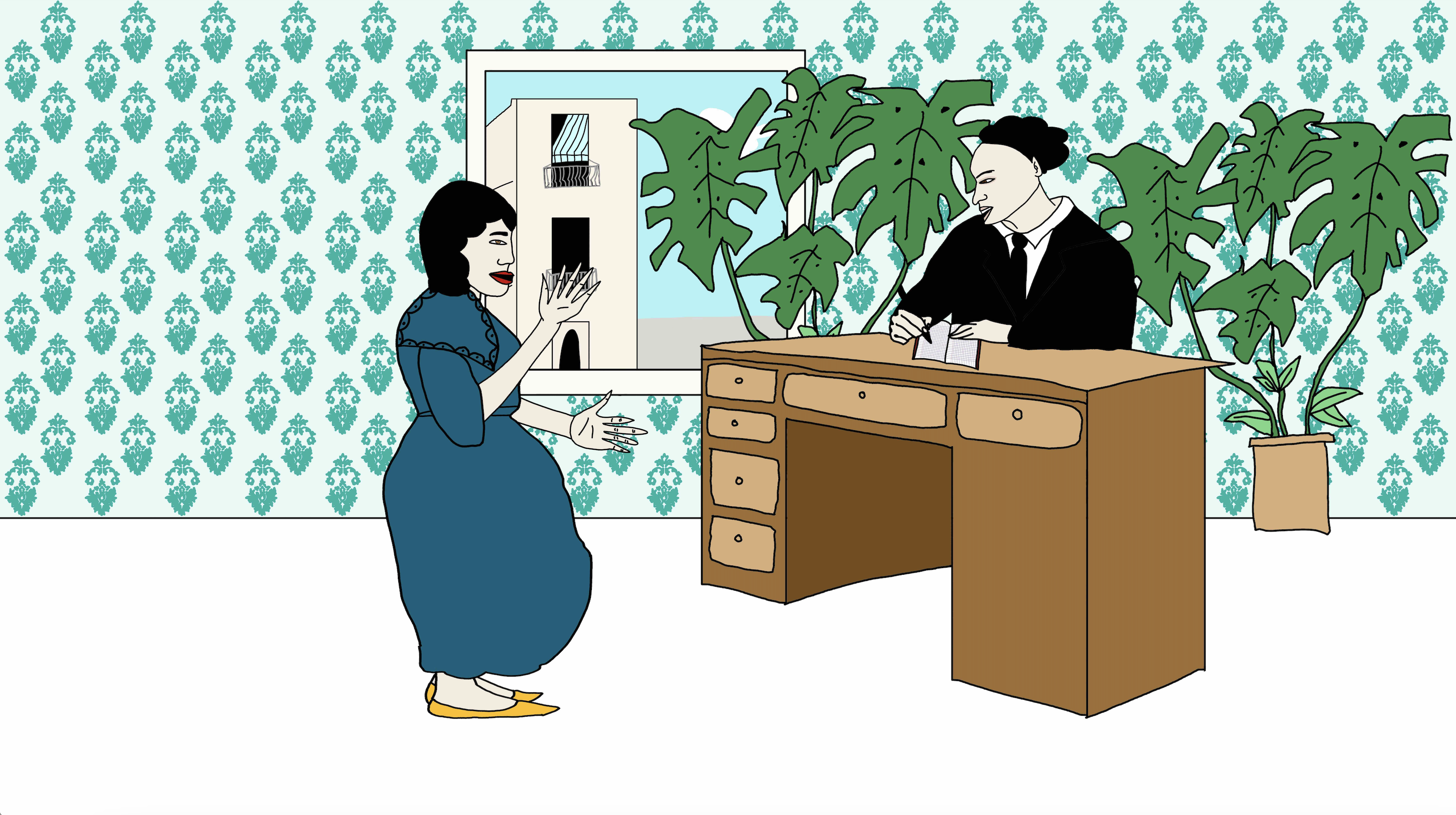 If my first project was about thinking through the lens of Maghrebinicité across a very contemporary horizon, my incipient project "Zouj" (meaning two, duo, or tandem in Maghrebi Arabic) is about the internal and external dialogue among pairs of entertainers from the Maghreb dating to the beginning of the twentieth century. I have often been invited to speak about Zouj to Jewish studies conferences to a French speaking audience (Paris, Marseille, Tunis). Fora that combine Jewish studies, the colonial, and France in relation to the Mediterranean tend to become animated by one polemic or another: from the supposed end of a Jewish presence in the Arabic-speaking world and its political instrumentalization (Paris, Mahj) to the tensions in contemporary French Jewish-Muslim relations of a predominantly North African cultural background (Marseille, Mucem) through to accusations of "normalization" (Tunis, Bibliothèque Nationale). It makes for an uncomfortable place and position from which to speak but, as many of the other authors in the JQR forum can attest, a productive and engaging one too.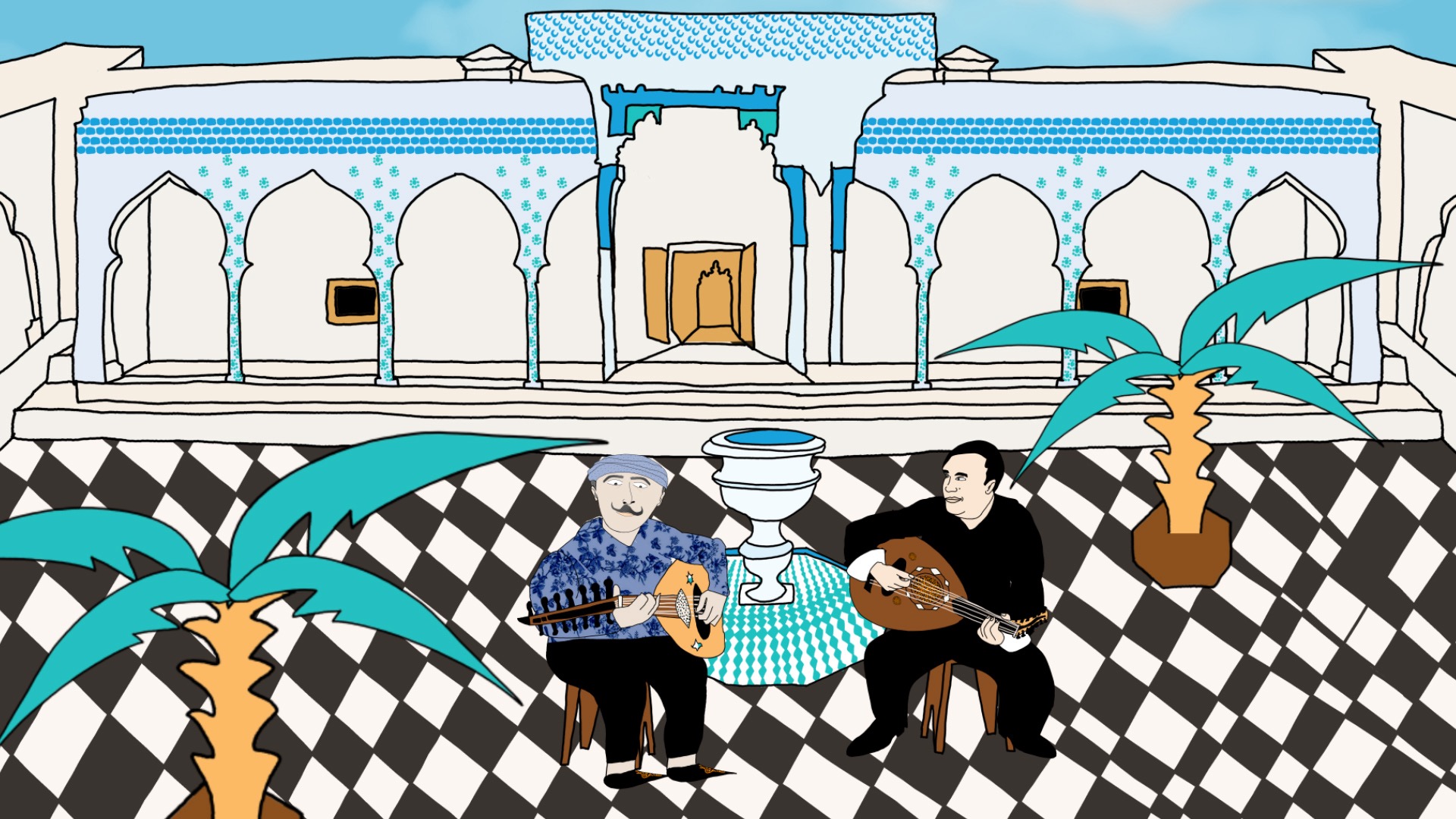 Listen to Qoum Tara by Isaam Azi, music commissioned for the film "Zouj I: Yafil & Bachtarzi" (2022 Everett-Imis Kill).

 
Because of these polemics and the ongoing affective charge of North Africa in France, in many ways Zouj traces a path that sidesteps these questions; showing instead the depth of shared cultural enracinement among Jewish and Muslim Maghrebi populations in situ, and how this rootedness continues to produce diasporic art and culture. In addition to writing about the pairs of artists and the technologies and techniques they used in the transmission of a Judeo-Arabic cultural realm, I am also making short digitally animated films with the illustrator Imis Kill. These are: Zouj I, on musicians and writers Edmond Yafil and Mahiedine Bachtarzi; and Zouj II, focusing on actors and writers Marie Soussan and Rachid Ksentini. The stills accompanying this blog are taken from the two films. In this endeavor we are constantly analyzing the multimodal (sonic, visual, animated, textual) creative process involved in making the films within the context of ongoing intergenerational Maghrebi transmission. Imis Kill and I exhibited our two pilot films at the French Museum of the History of Immigration in the spring of 2022.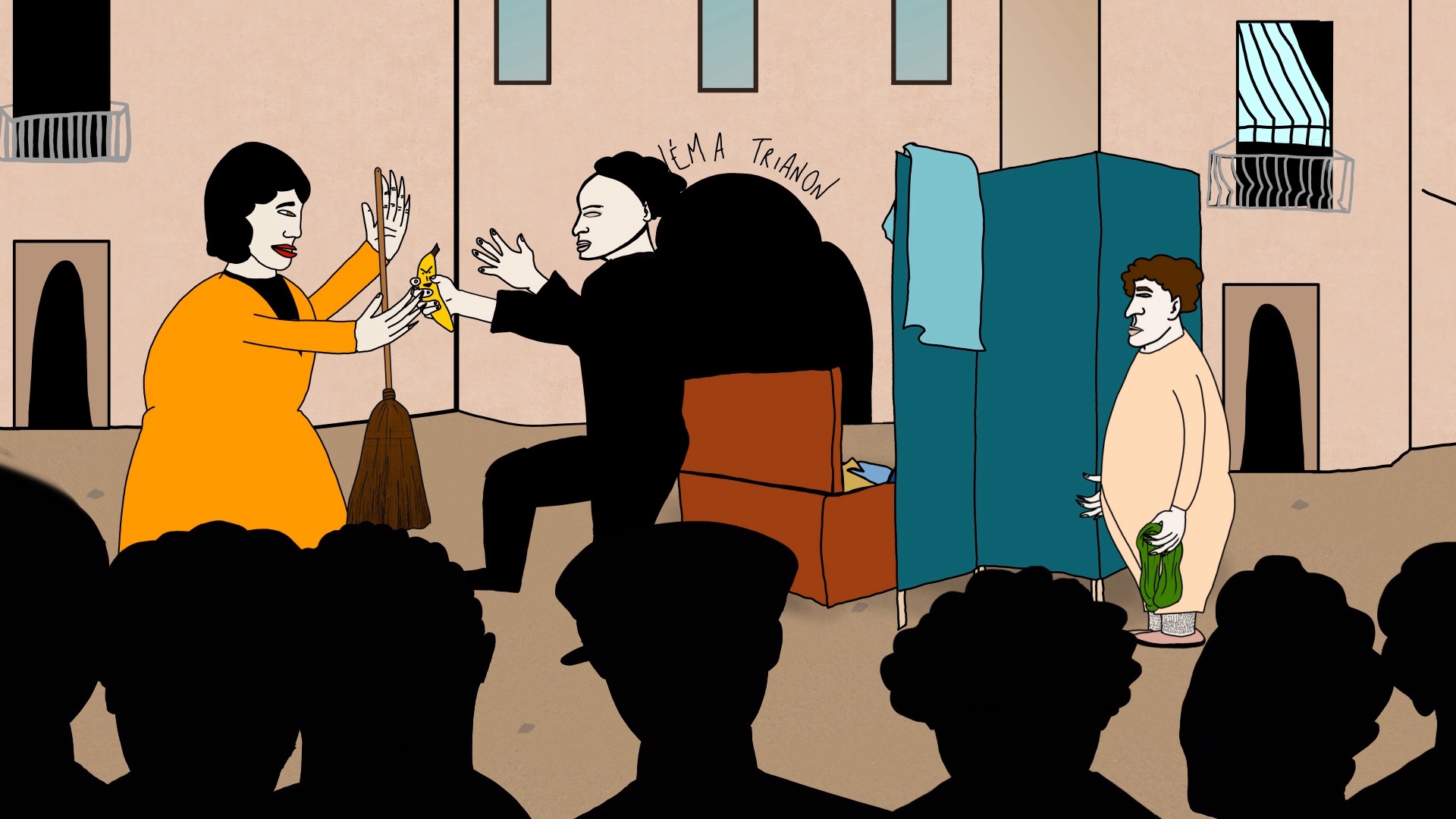 The production and dissemination of our Zouj films are a way for us to go beyond the written word—exploring boundary crossing and mixing—as we participate in the transmission of the memory of certain artists, most of whom are little known to the wider public. The Jewish and Muslim Maghrebi artists produce vernacular Judeo-Arabic cultural output at the margins of empire, where spoken Arabic remains a language of Judeo-Muslim contact.
Read Everett's essay "Zouj:On the Importance of the Vernacular and the Idea of Transmission." This essay is free to read and download without a subscription.