A Jewish Home-in-the-Making: Practice, Discourse, and Memory of German-Jewish Homemaking in Emigration
For Current Fellows
Wednesday, January 29, 2020
Katz Center
420 Walnut Street
Philadelphia, PA 19106
For Katz Center fellows, Penn faculty, and invited guests only.
3:00–5:00pm
At the weekly Ruth Meltzer Seminars, Katz Center fellows share their research in an intellectually rigorous workshop setting.
Featuring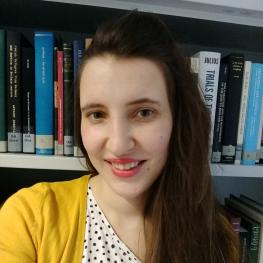 Viola Alianov-Rautenberg
Institute for the History of German Jewry
Viola Alianov-Rautenberg is a research fellow whose research interests include questions of gender, social history, and migration at the intersection of Jewish and Israeli history.
Read more