"If Only Women Were Building the Houses": Home Planning as a Gender Issue in Eretz Yisrael
For Current Fellows
Wednesday, February 12, 2020
Katz Center
420 Walnut Street
Philadelphia, PA 19106
For Katz Center fellows, Penn faculty, and invited guests only.
3:00–5:00pm
At the weekly Ruth Meltzer Seminars, Katz Center fellows share their research in an intellectually rigorous workshop setting.
Featuring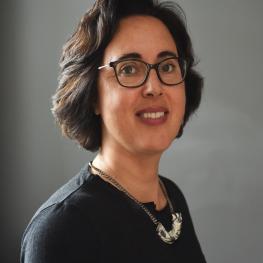 Sigal Davidi
Sigal Davidi is an architect and architectural historian as well as a lecturer at Tel Aviv University's David Azrieli School of Architecture. She researches the history of architecture in Israel, with a special interest in modern architecture and gender in pre-state Israel.
Davidi received her PhD from Tel Aviv University. She has previously held a fellowship at the Institute of Architecture and Urban Development at the Technical University Berlin.
Read more