Fidelity is a Straight Path: Metaphors and Family Dynamics in Concepts of Transmission in the Hebrew Bible
For Current Fellows
Katz Center
420 Walnut Street
Philadelphia, PA 19106
Due to the current public health situation, all remaining seminars for the 2019–2020 academic year are limited to fellows and affiliated scholars.
Featuring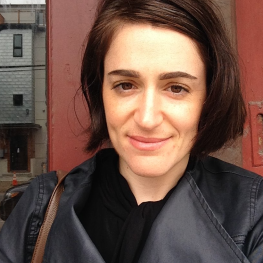 Jacqueline Vayntrub
Jacqueline Vayntrub is assistant professor of the Hebrew Bible at Yale Divinity School and affiliate faculty in the Judaic Studies Program at Yale University. Her research focuses on the formation of the Hebrew Bible, its various genres and modes of discourse against the broader background of ancient Near Eastern literary production, and its reception in and impact on Western scholarship. At the Katz Center, she will examine practices of knowledge transmission and its gendered dimensions in biblical and ancient Near Eastern and Mediterranean narratives.
Vayntrub received her PhD in Near Eastern Languages and Civilizations and Northwest Semitic Philology at the University of Chicago. She is a founder and chair of the Philology in Hebrew Studies program unit at the Society of Biblical Literature and a founder of Renewed Philology, an international working group in biblical studies whose central purpose is to critically reflect on the intellectual frameworks of the reader that are brought to bear in philological practice.
Read more