Bridges and Door Knockers: Iraqi Jewish Women Write Home
At the weekly Ruth Meltzer Seminars, Katz Center fellows share their research with Penn and regional faculty in an intellectually rigorous workshop setting.
Event photo: Rina Castelnuovo for The New York Times.
Speaker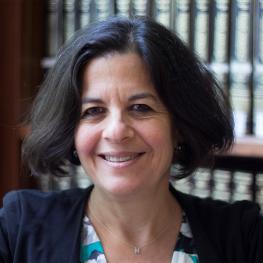 Washington University St. Louis
Nancy E. Berg is professor of Hebrew and Comparative Literature at Washington University in St. Louis. She teaches courses in Israeli literature, Hebrew, and Jewish and Middle Eastern studies.